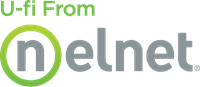 Smarter Student Loans for Today's Smarter Student Borrower.
U-fi Student Loans can cover costs that aren't met by federal funding. No matter which stage of higher education you're in, we're here to help. Offering low rates, no origination fees, and multiple repayment options, U-fi supports the diverse needs of today's student borrower.
Why U-fi
Auto Debit Savings
We'll knock 0.25 percent off of your interest rate when you enroll in auto debit.
Cosigner Release
Once you make 24 on-time payments, you'll have the option to release your cosigner.
Save Money
Lower interest rates and flexible monthly payment terms will save you truckloads once you graduate.
Flexible Repayment Options
Choose from three repayment options to find the plan that best fits your lifestyle. Also, enjoy a six-month grace period after you get your degree.
Immediate Repayment: Start making payments on both principal and interest right away.
Interest-Only Repayment: Make interest-only payments while in school, and for the six-month grace period after graduation or falling below half-time status.
Deferred Repayment: As long as you're enrolled in undergraduate or graduate program at least half time, you have the option to delay payments on principal and interest for up to 78 months (plus a six-month grace period).
Why would I want a cosigner?
Cosigners help you qualify for student loans and may help reduce your interest rate. As a student, it's likely you'll need a trusted individual with a solid credit score to act as your cosigner.
A Note About Private Student Loans
Before taking out a private loan, make sure to take advantage of any federal student loans, grants, or scholarships you have access to. Federal student loans often include benefits and lower interest rates, so be sure to consider all of your options before applying for a private loan.
---
Auto debit discount
Interest rate reduction of .25% for automatically withdrawn payments from any designated bank account ("auto debit discount"). Auto debit discount applies when full payments (including both principal and interest) are automatically drafted from a bank account. The auto debit discount will continue to apply during periods of approved forbearance or deferment if the auto debit discount was in effect at the time of receiving the forbearance or deferment. Auto debit discount will remain on the account unless (1) the automatic deduction of payments is stopped or (2) there are three consecutive automatic deductions returned for insufficient funds at any time during the term of the loan.
Cosigner Release
Request for the cosigner to be released can be made by the borrower after 24 consecutive, on-time payments (not later than 15 days after the due date) of principal and interest have been made. The borrower must be current on their payments at the time of the cosigner release request and show the ability to assume full responsibility of the loan(s) by meeting certain credit criteria on their own at the time of the request, including, but not limited to, being a U.S. citizen or having permanent residency in the United States, being the age of majority in their permanent state of residency, providing sufficient proof of income, and having no student loans
Student Loan Interest Rates
Fixed interest rates range from 4.70% APR (with auto debit discount) to 12.70% APR (without auto debit discount). Your interest rate will depend on your (and if applicable, your cosigner's) credit qualifications. The fixed interest rate will remain the same for the life of the loan.
Variable interest rates range from 1.55% APR (with cosigner and auto debit discount) to 12.58% APR (without cosigner and auto debit discount). Your interest rate will depend on your (and if applicable, your cosigner's) credit qualifications. Variable rates may increase after consummation. The variable interest rate is equal to the One-Month London Interbank Offered Rate ("One-Month LIBOR") plus a margin. The One-Month LIBOR in effect for each monthly period (from the first day of the month through and including the last day of the same month) will be the highest One-Month LIBOR published in The Wall Street Journal "Money Rates" table on the twenty-fifth (25th) day (or if such day is not a business day, the next business day thereafter) of the month immediately preceding such calendar month. The Annual Percentage Rate (APR) for a variable interest rate loan will change monthly on the first day of each month if the One-Month LIBOR index changes. This may result in higher monthly payments. The current One-Month LIBOR index is 2.40% as of July 1, 2019.
The lowest interest rate for each loan type requires an eligible cosigner, automatically withdrawn ("auto debit") payments, a five-year repayment term for both graduate and undergraduate loans, and the borrower making immediate principal and interest payments. The interest rate and Annual Percentage Rate (APR) may be higher depending upon (1) the credit history of the borrower and, if applicable, the cosigner, (2) the repayment option and loan term selected, and (3) the loan type selected. If approved, applicants will be notified of the rate qualified for within the stated range.
Student Loan Eligibility: You must be a U.S. citizen or permanent resident alien with a valid U.S. Social Security number, and be the legal age of majority in your permanent state/territory of residency, which is 18 years of age in every state/U.S. territory except Alabama (19 years old), Mississippi (21 years old), and Puerto Rico (21 years old). Students who have not reached the age of majority must be at least 17 years of age at the time of application and have an eligible cosigner. Non-residents can apply with an eligible cosigner who is a U.S. citizen or permanent resident alien with a valid U.S. Social Security number. Students and cosigners living, or attending school, in the state of Vermont are not eligible for a student loan from U fi at this time. Student must be enrolled at least half-time in a Title IV program at an eligible school. You must not have defaulted on any student loan. You, or your eligible cosigner, must have an annual income of at least $12,000. Approval subject to credit review. Other credit criteria may apply.
Undergraduate Loan Limits:
Minimum loan amount: $1,000
Maximum student loan limits: $125,000
Graduate Loan Limits:
Minimum loan amount: $1,000
Maximum student loan limits:

Graduate or doctorate degree: $150,000
MBA or graduate law degree: $175,000
Graduate health professions degree: $225,000
U-fi® is a registered trademark of Nelnet, Inc., for products and services provided by Nelnet Consumer Finance, Inc. U-fi reserves the right to modify or discontinue products and benefits at any time without notice. The U-fi Student Loan is funded by Union Bank and Trust Company, Member FDIC. U-fi is compensated by Union Bank and Trust Company for the referral of prospective loan customers. All loan programs are subject to approval and may not be available in certain jurisdictions. U-fi Student Loan programs and terms are subject to change or may be discontinued at any time without notice. Certain restrictions and limitations may apply. This information is current as of June 1, 2020.