January 2014 Newsletter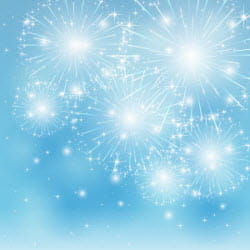 Free, Must-Have FAFSA Resource Now Available
As you probably know, the Free Application for Federal Student Aid (FAFSA) is your gateway to federal, state and school financial aid. The 2014-2015 form has been available for a just few weeks, so you still have time to prepare.
Our trusted financial experts have written a comprehensive guide that will help you:
Maximize eligibility for student aid
Avoid common errors
Complete the form quickly, easily and accurately
Download our free Filing the FAFSA guide now.
Ask the Edvisor: Your Questions, Answered
This month, several students asked the same important question about completing the FAFSA:
Question: My parents won't complete their 2013 federal tax return before April 15. How can we complete and submit the 2014-2015 FAFSA by each school's deadline date if our taxes won't be ready?
Get the answer from the financial aid experts at Edvisors.
Don't Miss Your FAFSA Deadline
When it comes to the FAFSA, the first question most people ask is: "When is it due?" There is no single, definitive answer. Your deadline depends entirely on where you live. Some states award aid on a first-come, first-served basis, so submitting your FAFSA early could be the difference between receiving state funds or not. As a result, it's critical to know (and meet) your state's deadline and complete your FAFSA as early as possible.
Check out this table to see your state's FAFSA deadline:
| Deadline | States |
| --- | --- |
| ASAP after January 1, 2014 | IL, KY, NC, SC, VT |
| February 1, 2014 | OR |
| February 15, 2014 | CT |
| March 1, 2014 | ID, MD, MI, MT, OK, RI, TN, WV |
| March 2, 2014 | CA |
| March 10, 2014 | IN |
| March 31, 2014 | MS |
| April 1, 2014 | DC, KS, MO |
| April 15, 2014 | DE, ND |
| May 1, 2014 | ME, MA, PA |
| May 15, 2014 | FL |
| June 1, 2014 | AR, NJ |
| June 30, 2014 | AK |
| July 1, 2014 | IA, LA |
| October 1, 2014 | OH |
| June 30, 2015 | NY |
| 30 days after start of term | MN |
| NA (no state grants for award year) | NH |
| Check with your school's financial aid administrator | AL, AZ, CO, GA, HI, NE, NV, NM, SD, TX, UT, VA, WA, WI, WY, U.S. Territories |
Get Organized for the FAFSA with this Worksheet
Completing your FAFSA form online via FAFSA on the Web can speed processing and enable you to skip questions and entire sections that don't apply to your situation. Fortunately, the U.S. Department of Education created a simple worksheet to make it easier to collect and organize all of the financial information you will need. Be sure to read and complete this worksheet before you start working on your FAFSA.
Download the FAFSA on the Web Worksheet.
The Seven Scholarships
This monthly section of Financial Aid News features an intriguing list of seven scholarships that share a common characteristic. We hope this section will make you smile and inspire you to apply for more scholarships.
Seven Scholarships for Community Service
Featured Scholarships
This month we are highlighting scholarships from the ScholarshipPoints program. In 2014, we'll be giving out thousands of dollars in scholarships every month, plus a $10,000 quarterly scholarship AND the brand-new ScholarshipPoints $20,000 Ultimate Full Ride Scholarship! To enter, simply log in to your account and spend your points on these drawings before midnight Pacific on the date indicated:
Watch for our notification emails to see if you are a winner!
Stat Snapshot
Top 5 Schools - Number of FAFSAs Processed for 2013-2014 Award Year (YTD)
| School | FAFSAs Processed |
| --- | --- |
| University of Phoenix | 281,929 |
| Ivy Tech Community College of Indiana | 139,334 |
| University of Central Florida | 103,384 |
| University of California, Los Angeles (UCLA) | 102,288 |
| Arizona State University (All Campuses) | 100,577 |
Source: U.S. Department of Education FAFSA Volume Reports
Helpful FAFSA-Related Links