January 2016 Newsletter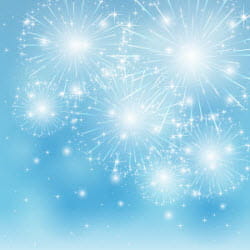 Just Updated! Filing the FAFSA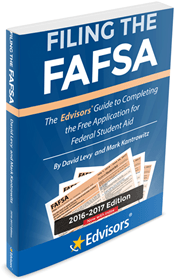 The deadline for submitting your 2016-2017 Free Application for Federal Student Aid (FAFSA) is sooner than you may think. To be eligible for your state financial aid programs, it's extremely important to complete your 2016-2017 FAFSA.
Residents of one of the following states (IL-KY-NC-SC-TN-TX-VT-WA-DC), you should complete your FAFSA now to ensure your eligibility for a grant from your state.
If you need help in completing your FAFSA, download our free guide, Filing the FAFSA: The Edvisors Guide to Completing the Free Application for Federal Student Aid.
Get my ebook now

Revised Pay-As-You-Earn (REPAYE) Repayment
REPAYE is the newest income-based repayment plan for federal student loans and offers one of the most generous repayment benefits to date. Find out which loans are eligible, how to calculate your payment, and how to apply.
Find out how the REPAYE program works.
ScholarshipPoints.com
Don't miss the exciting scholarship opportunities this month on ScholarshipPoints.com. To enter, simply log in to your account and spend your points on these drawings before midnight Pacific on the date indicated:
$1,000 Happy New Year Scholarship 2016 (1/31/16)
$1,000 Buck the Winter Blues Scholarship 2016 (1/31/16)
$1,000 Conquer Your Resolution Scholarship 2016 (1/31/16)
ScholarshipPoints $10,000 Scholarship (3/16/16)
Watch for our notification emails to see if you are a winner!
Learn more about the ScholarshipPoints program.
The Seven Scholarships
This monthly section of the Edvisors Financial Aid Newsletter features an intriguing list of scholarships that share a common characteristic. We hope this section will make you smile and inspire you to apply for more scholarships.
Seven Scholarships for Community Service
Ask the Edvisor®: Your Questions, Answered
Question:
My parents won't complete their federal tax return before April 15. How can we complete and submit the FAFSA by each school's deadline date if our taxes won't be ready?
Get the answer from the financial aid experts at Edvisors.
Twisdoms
An independent student is one who cannot be claimed on a parent/guardian's income tax returns; typically over age 24.
Hot Money Tips
If you need help in filing the FAFSA, download our free guide.
Term of the Month
FAFSA Renewal
Students who have filed the FAFSA during the previous year may file a Renewal FAFSA. The Renewal FAFSA prefills the answers to some questions on the FAFSA with answers submitted during the previous year. This reduces the amount of time required to complete the Renewal FAFSA.
See more terms in the Edvisors glossary.