January 2015 Newsletter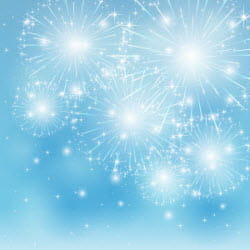 Just Updated: Filing the FAFSA

The deadline for submitting your 2015-2016 Free Application for Federal Student Aid (FAFSA) is sooner than you may think. To be eligible for your state financial aid programs, it's extremely important to complete your 2015-2016 FAFSA.
If you need help in completing your FAFSA, download our free guide, Filing the FAFSA: The Edvisors Guide to Completing the Free Application for Federal Student Aid.
Personal Financial Aid Help Tool
Edvisors has created a new free tool that produces personalized tips to help families save for college, apply for student financial aid and borrow/repay student loans. Take a few minutes and get customized tips and strategies based on a family's circumstances.
Don't Miss Your FAFSA Deadline
When it comes to the FAFSA, the first question most people ask is: "When is it due?" There is no single, definitive answer. Your deadline depends entirely on where you live. Some states award aid on a first-come, first-served basis, so submitting your FAFSA early could be the difference between receiving state funds or not. As a result, it's critical to know (and meet) your state's deadline and complete your FAFSA as early as possible.
Check out your state's deadline here.
The 7 Scholarships
Seven Scholarships for Community Service
Monthly Stats
Students who file the FAFSA in January, February or March receive more than twice as much grant funding, on average, as people who file the FAFSA later.
Source: Mark Kantrowitz, Senior Vice President & Publisher of Edvisors.com
Ask the Edvisor: Your Questions, Answered
Question:
What is the "base year" for financial aid calculations?
Get the answer from the financial aid experts at Edvisors.
Twisdoms
FAFSA Error: Missing deadlines. File FAFSA ASAP after January 1. Do not wait for tax returns or admissions decisions.
Term of the Month
Debt-to-Income Ratio
The debt-to-income ratio is the ratio of a borrower's total debt to the borrower's annual income. Borrowers with a debt-to-income ratio of 2:1 or more will struggle to repay their debts and may be forced to extend the repayment term on their loans or adopt an austere lifestyle.
See more terms in the Edvisors glossary.
Hot Money Tips
If you need help in filing the FAFSA, download our free guide.