February 2017 Newsletter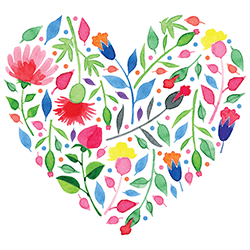 Financial Aid Awareness Month
February is Financial Aid Awareness Month, which makes it the perfect time to find as much scholarship money as you can to help pay for school. This issue of the Financial Aid News will help you do just that.
Plan for upcoming steps in the financial aid process
Learn about different types of Federal Stafford Loans
7 Hot Scholarships
This monthly section of the Financial Aid Newsletter features an intriguing list of scholarships that share a common characteristic. We hope this section will make you smile and inspire you to apply for more scholarships.
Diversity Scholarships
ScholarshipPoints.com
Don't miss the exciting scholarship opportunities this month on ScholarshipPoints.com. To enter, simply log in to your account and spend your points on these drawings before midnight Pacific Time on the date indicated:
$1000 Hail to the Chief 2017 (2/28/17)
$1000 Cupid's Arrow Scholarship 2017 (2/28/17)
$1000 Mardi Gras Scholarship 2017 (2/28/17)
ScholarshipPoints $10,000 Scholarship (3/16/17)
Watch for our notification emails to see if you are a winner!
Edvisors in the News
What Happens When You Die With Student Loan Debt?
How Teenagers Can Help with Paying for College
College education loans hurting parents, grandparents
Ask the Edvisor®: Your Questions, Answered
Question:
My parents borrowed a Federal Parent PLUS Loans to help pay for my undergraduate degree. I am now attending graduate school full-time. Can my parents continue to defer payments on their Parent PLUS Loans?
Answer:
Yes.
Many financial aid professionals will incorrectly answer "no." Their intuition tells them that the repayment obligation may be deferred only during the student's initial in-school period. Their reasoning may be influenced by other restrictions on the Parent PLUS Loan, such as the loan being available only for a dependent student's undergraduate education. But, a careful reading of the law and regulations clearly indicates that the repayment of a Parent PLUS Loan may be deferred whenever the student is enrolled on at least a half-time basis. In this case, intuition is wrong.
Term of the Month
Federal Stafford Loan
The Federal Stafford Loan is the largest federal student loan program. Federal Stafford loans may be subsidized, where the government pays the interest that accrues during specified periods, for example, during a period of authorized deferment or unsubsidized, where the borrower is responsible for paying the interest that accrues during all periods. Click here for more complete information on the Federal Stafford Loan.