February 2015 Newsletter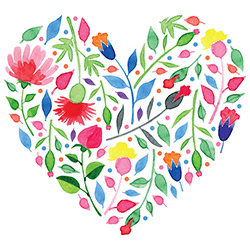 Financial Aid Awareness Month
February is Financial Aid Awareness Month, which which makes it the perfect time to finish up your Free Application for Federal Student Aid (FAFSA), find as much scholarship money as you can to help pay for school and learn about Federal Stafford loans. This issue of the Financial Aid News will help you do just that. Here's just some of what you'll find in this month's issue:
Get your personalized tips here.
Have you filed your FAFSA yet?
Some schools' FAFSA deadlines have already come and gone—have you completed your FAFSA? Get your app in soon because some state and college aid is first-come, first-served. The earlier you file the better!
To help you file faster, the IRS Data Retrieval Tool is available. Learn if you qualify to use the tool and find out how this can save you time AND make your FAFSA more accurate.
If you have already filed, hooray! You're one step closer to getting your funding. You'll soon get your Student Aid Report (SAR) which includes your Expected Family Contribution (EFC) along with the amount of federal funding you might be eligible to receive.
Check out your state's deadline here.
7 Hot Scholarships
Diversity Scholarships
Monthly Stats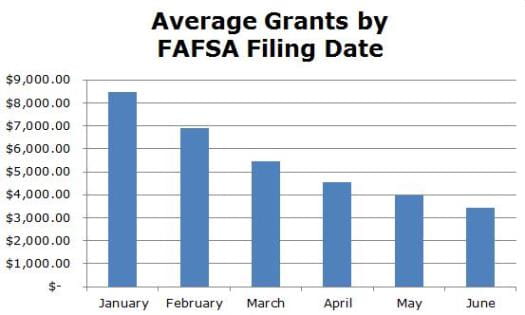 Source: Mark Kantrowitz, Leaving Money on the Table, 2015
ScholarshipPoints.com
Don't miss the exciting scholarship opportunities this month on ScholarshipPoints.com. To enter, simply log in to your account and spend your points on these drawings before midnight Pacific on the date indicated:
$1,000 Hail to the Chief Scholarship (2/28/15)
$1,000 Mardi Gras Scholarship (2/28/15)
$1,000 Cupid's Arrow Scholarship (2/28/15)
ScholarshipPoints.com $10,000 Scholarship (3/16/15)
Watch for our notification emails to see if you are a winner!
Ask the Edvisor: Your Questions, Answered
Question:
One of my investments has lost value. I bought a rental property at the height of the housing market, and it is now worth about half of what I paid. If I were to sell it, the proceeds would pay off the mortgage because of the equity in the house. Do I need to list it as an asset on the FAFSA?
Get the answer from the financial aid experts at Edvisors.
Twisdoms
If your 1st choice school is a reach, perhaps list it 2nd or 3rd so the 2nd choice school can be listed first on the FAFSA.
Term of the Month
Federal Stafford Loan
The Federal Stafford Loan is the largest federal student loan program. Federal Stafford loans may be subsidized, where the government pays the interest that accrues during periods of authorized deferment, or unsubsidized, where the borrower is responsible for the interest that accrues.
See more terms in the Edvisors glossary.
Hot Money Tips
If you need help in filing the FAFSA, download our free guide.