February 2014 Newsletter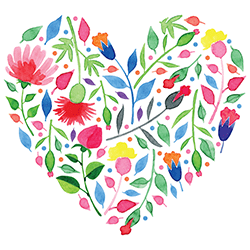 Questions About Your FAFSA? Download This Free Resource
FAFSA season is in full swing. We don't want you to miss out on federal, state or school funds. If you have questions or need advice about completing your FAFSA, our new book, Filing the FAFSA: The Edvisors Guide to Completing the Free Application for Federal Student Aid, written by top financial aid experts Mark Kantrowitz and David Levy, will help. You can download the free electronic version from our website, or you buy the just-released paperback version on Amazon!
Get your copy of Filing the FAFSA:
Ask the Edvisor: Your Questions, Answered
This month, we received an important question related to special circumstances when completing the FAFSA:
Question: I am currently in a legal guardianship. I am applying as an independent student. Should I report my guardian's income or not, since they will not pay my college costs?
Get the answer from the financial aid experts at Edvisors.
Reminder: FAFSA Deadlines for Your State
Your FAFSA is used to determine eligibility for both federal AND state financial aid programs. Each state has its own deadline, which may be earlier than the federal deadline. In addition, some states require special forms to apply for certain grants and scholarships. We've collected the information for all states and territories in a single, easy-to-read table.
Check out the FAFSA deadlines and special forms for your state.
Top 10 FAFSA Errors to Avoid
A simple error on your FAFSA form can delay your eligibility for federal, state and school funds. Even though there is a process for correcting a submitted FAFSA, it's much easier to avoid mistakes from the beginning. Our financial aid experts have put together a top 10 list to help you prevent these mistakes.
Failing to apply for financial aid using the FAFSA – You can't get aid if you don't apply. Complete a FAFSA every year even if you think you won't qualify for aid, find the form too complicated or time-consuming, or believe you can work your way through school.
Filing the wrong year's FAFSA – When you start a new FAFSA, you will be given the option to select a school year. Be sure to choose the right one.
Missing financial aid deadlines – Don't wait to file the FAFSA until after filing federal tax returns. Some states and colleges have early deadlines or distribute funds on a first-come/first-served basis.
Transposing numbers and dollar amounts – Even if you're a rock star typist, it's easy to add an extra zero or transpose two digits.
Using the wrong Social Security number (SSN) – Swapping student and parent SSNs is a common problem.
Reporting the wrong marital status – Marital status is reported as of the date the FAFSA is submitted, not a future date or the end of the tax year.
Submitting the wrong parent's financial information – If your parents are divorced or separated (and do not live together), only the custodial parent is responsible for providing financial information on the FAFSA. The non-custodial parent's income and assets are ignored. Special note: The custodial parent is the parent you lived with more during the 12 months ending on the FAFSA submission date, or the parent who provided more support. This might not be the parent who has legal custody or who claims you as an exemption on a federal tax form.
Not including a stepparent's income and assets – If your custodial parent has remarried, your stepparent's income and assets must be reported.
Not counting stepchildren in household size – If your stepparent provides more than half of your support and will continue to do so throughout the award year, stepchildren should be counted in household size and number in college (if applicable).
Not notifying the financial aid office of special circumstances – If your family has unusual circumstances, ask your financial aid office for a "professional judgment review."
The Seven Scholarships
This monthly section of Financial Aid News features an intriguing list of seven scholarships that share a common characteristic. We hope this section will make you smile and inspire you to apply for more scholarships.
Seven Celebrity Scholarships
Michael Jackson Scholarship for the Performing Arts
Featured Scholarships
This month we are highlighting scholarships from the ScholarshipPoints program. To enter, simply log in to your account and spend your points on these drawings before midnight Pacific on the date indicated:
Watch for our notification emails to see if you are a winner!
Stat Snapshot
Source: The College Board, Trends in Higher Education
Helpful IRS Links