March 2017 Newsletter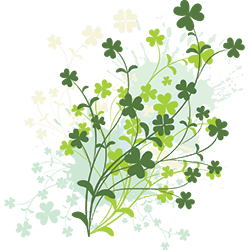 It's Award Season
No, we don't meant the Oscars or the Grammys but the time when people start finding out if they are eligible for financial aid and, if so, how much they might be receiving. If you receive an award letter, you need to look at your options to make the best decision.
The Seven Scholarships
This monthly section of the Financial Aid Newsletter features an intriguing list of scholarships that share a common characteristic. We hope this section will make you smile and inspire you to apply for more scholarships.
Seven Scholarships for Accounting Majors
ScholarshipPoints.com
Don't miss the exciting scholarship opportunities this month on ScholarshipPoints.com. To enter, simply log in to your account and spend your points on these drawings before midnight Pacific Time on the date indicated:
$1,000 National Pi Day Scholarship 2017 (3/31/17)
$1,000 Spring Has Sprung Scholarship 2017 (3/31/17)
$1,000 Four-Leaf Clover Scholarship 2017 (3/31/17)
ScholarshipPoints $10,000 Scholarship (6/16/17)
Watch for our notification emails to see if you are a winner!
Edvisors in the News
5 Ways Teens Can Start Building Credit Right Now
How NOT to default on your student loans
Higher education feels like highway robbery
Ask the Edvisor®: Your Questions, Answered
Question:
I have been accepted by 4 colleges for next fall. Needless to say, I am very excited!
Here's the hard part: Each of the colleges has sent me a financial aid award letter with various types and amounts of financial aid. What's the best way to compare these award letters?
Answer:
Congratulations on your acceptance to the colleges!
When comparing financial aid award letters from difference colleges, calculate the net price of each award. The net price is the difference between the total cost of attendance and just the grants, scholarships and other gift aid. Be careful to distinguish between loans and grants, as some financial aid award letters can be confusing. A loan does not reduce college costs.) The net price is the amount the student and his or her family will have to pay from savings, income and loans to cover the college costs. Think of it as a discounted sticker price.
Term of the Month
Award Letter
A financial aid award letter (also called a financial aid notification) is a paper or electronic document from a college that describes the types and amounts of financial aid offered to the student. The award letter also explains the terms and conditions of the financial aid, what the student is expected to do to keep the award and a deadline for accepting the award.