March 2016 Newsletter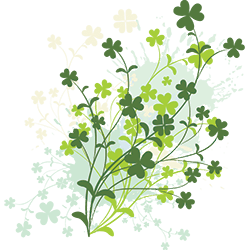 Getting Through the Financial Aid Process
Depending on whether you completed the FAFSA online at FAFSA.ed.gov or on paper, it can take up to two weeks to process your FAFSA and send you a Student Aid Report (SAR).
One day after your FAFSA is processed; the schools listed on your FAFSA will receive the Institutional Student Information Record (ISIR) in electronic format. The ISIR contains the same information as the SAR, including your expected family contribution (EFC).
Learn more about when your school receives your FAFSA data.
The Seven Scholarships
This monthly section of the Edvisors Financial Aid Newsletter features an intriguing list of scholarships that share a common characteristic. We hope this section will make you smile and inspire you to apply for more scholarships.
Seven Scholarships for Accounting Majors
ScholarshipPoints.com
Don't miss the exciting scholarship opportunities this month on ScholarshipPoints.com. To enter, simply log in to your account and spend your points on these drawings before midnight Pacific Time on the date indicated:
$1,000 National Pi Day Scholarship 2016 (3/31/16)
$1,000 Spring Has Sprung Scholarship 2016 (3/31/16)
$1,000 Four-Leaf Clover Scholarship 2016 (3/31/16)
ScholarshipPoints $10,000 Scholarship (6/16/16)
Watch for our notification emails to see if you are a winner!
Learn more about the ScholarshipPoints program.
Ask the Edvisor®
Question:
What are the advantages/disadvantages to submitting/not submitting my parents' financial information on my FAFSA for graduate school?
Also, if I do not submit my parents' information on my FAFSA form, will it ultimately affect my siblings' financial aid based on their FAFSA forms?
Get the answer from the financial aid experts at Edvisors.
Hot Money Tips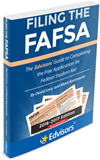 If you need help in filing the FAFSA, download our free guide.
Term of the Month
Perkins Loan
The Perkins Loan is a fixed-rate federal student loan for undergraduate and graduate students with "exceptional financial need" as defined by the college or university.
See more terms in the Edvisors glossary.