March 2015 Newsletter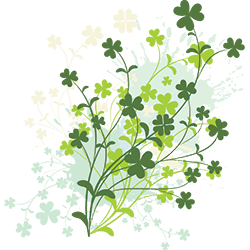 Deciding Your Financial Aid Options
It's March, and that means that students are starting to review their financial aid options for next school year. So, this month's Financial Aid News is here with information about award letters, different types of loans, and even ideas to help you save money.
The Seven Scholarships
This monthly section of the Financial Aid Newsletter features an intriguing list of seven scholarships that share a common characteristic. We hope this section will make you smile and inspire you to apply for more scholarships.
Seven Scholarships for Accounting Majors
Monthly Stat
19.3 Million
Total number of FAFSAs submitted during the first 12 months of the 2014-2015 application cycle (through 12/31/2014).
Source: Mark Kantrowitz
Ask the Edvisor: Your Questions, Answered
Question:
Can we count our 23-year-old son as a member of the household on his sister's FAFSA, even though he doesn't live at home, works a small part-time job and isn't claimed as an exemption on our federal income tax return? We do provide more than half of his support and will continue to provide more than half his support throughout the academic year.
Get the answer from the financial aid experts at Edvisors.
Twisdoms
If financial circumstances change mid-year, you can appeal for more aid. Contact your financial aid office ASAP.
Term of the Month
Federal Perkins Loan
The Federal Perkins Loan is a low-interest subsidized loan. Interest does not accrue during the in-school and grace periods and during other periods of authorized deferment. Federal Perkins Loans are awarded by the college or university financial aid office to undergraduate, graduate and professional students with exceptional financial need, as defined by the school.
See more terms in the Edvisors glossary.
Hot Money Tips
If you need help in filing the FAFSA, download our free guide.