March 2014 Newsletter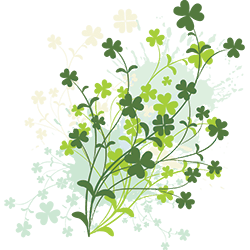 Are Zombies Better Than Taxes?
If you've been dreading April 15th more than the Zombie Apocalypse, you're not alone. Battling the undead sounds like it could be kind of fun, right? But there's nothing fun about navigating incomprehensible forms and giving your hard-earned cash to the government, especially when you're trying to pay for a college education.
To help you find ways to save on your taxes, we've created an easy-to-understand resource that deciphers the IRS regulations on education credits and deductions. Get ready for Tax Day - check it out now:
How to pick the best mix of education tax credits and deductions.
Ask the Edvisor: Your Questions, Answered
Since it's income tax season, we decided to answer three tax-related questions this month:
Question 1: I filed my FAFSA using an estimate of my 2013 income and taxes. Do I need to do anything now that I've filed by federal income tax return?
Get answer 1 from the financial aid experts at Edvisors.
Question 2: Are scholarships taxable?
Get answer 2 from the financial aid experts at Edvisors.
Question 3: Can I deduct tuition and fees on my federal income tax return?
Get answer 3 from the financial aid experts at Edvisors.
The Cure for FAFSA Procrastination
Has your state's deadline for the 2014-2015 Free Application for Federal Student Aid (FAFSA) passed you by? If you've been bitten by the FAFSA procrastination bug, we've got good news: You haven't missed the deadline for federal aid eligibility! (In fact, the Department of Education will accept FAFSAs as late as June 30, 2015.) But don't wait that long. If you have questions that have stopped you from completing the form, we can help you with the answers.
Cure your procrastination bug with a free copy of Filing the FAFSA.
Free Money for College from the Today Show
Today Show hosts Al Roker and Natalie Morales recently interviewed two higher education experts. Say Yes to Education's Jacques Steinberg and the Princeton Review's Rob Franek shared some great insider tips that could help you increase financial aid and find scholarships.
Watch the Today Show video, "Free Money for College."
The Seven Scholarships
This monthly section of Financial Aid News features an intriguing list of seven scholarships that share a common characteristic. We hope this section will make you smile and inspire you to apply for more scholarships.
Seven Scholarships for Accounting Majors
Featured Scholarships
This month we are highlighting scholarships from the ScholarshipPoints program. To enter, simply log in to your account and spend your points on these drawings before midnight Pacific on the date indicated:
Watch for our notification emails to see if you are a winner!
Stat Snapshot
American Opportunity Tax Credit – Amount Saved by Taxpayers
Source: Internal Revenue Service
Helpful IRS Links