April 2015 Newsletter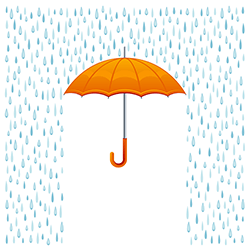 It's Award Season: Dissecting Your Financial Aid Award Letter
Right now, students and families nationwide have the daunting task of comparing financial aid award letters. With so many different types of aid, this can be difficult. Below, we'll help break down what to look for as you review your financial aid eligibility.
Scholarships and Grants—These are types of money that typically do not need to be repaid and should be utilized first. These funds can be federal, state, institutional, or private.
Federal Perkins Loans—Not all schools participate in the Federal Perkins Loan program, so you may not see it on your award letter(s). This need-based loan is a federal loan, but the award is determined by each individual college.
Federal Stafford Loans—The Federal Stafford Loan is the most popular student loan program. Stafford loans offer low, fixed interest rates and subsidized interest to eligible undergraduates
Federal PLUS Loans—Federal PLUS loans are available to parents or graduate students and are another federal loan option. Learn more about how to apply for and receive these, and other student loans.
Private Student Loans—These should be your last resort for student loans once you've exhausted all other sources of federal student aid. Before applying for a private loan, make sure to compare your loan options.
The Seven Scholarships
This monthly section of the Financial Aid Newsletter features an intriguing list of seven scholarships that share a common characteristic. We hope this section will make you smile and inspire you to apply for more scholarships.
Seven "Green" Scholarships
Monthly Stats
$46.7 billion
The estimate cost of all education tax benefits for individuals.
Source: The Joint Committee on Taxation
Ask the Edvisor: Your Questions, Answered
Question:
What are some tips for how to best evaluate an award letter?
Get the answer from the financial aid experts at Edvisors.
Twisdoms
Colleges are not car dealerships, where bluff and bluster can get you a better deal.
Term of the Month
SAR Acknowledgement
The SAR Acknowledgement lists the same information as a paper Student Aid Report (SAR), but any corrections will need to be made using your FSA ID (formerly, the FSA PIN on FAFSA on the Web at www.fafsa.ed.gov.
See more terms in the Edvisors glossary.
Hot Money Tips
If you need help in filing the FAFSA, download our free guide.