April 2017 Newsletter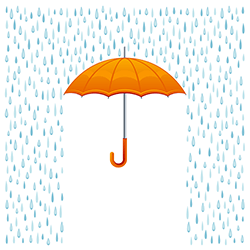 Getting to Know Student Loans
April is National Financial Literacy Month. With college decisions coming up and the uncertainty of how you're going to pay for everything, it can get confusing to know how student loans work and whether they are an option for you.
Seven Scholarships
This monthly section of the Financial Aid Newsletter features an intriguing list of scholarships that share a common characteristic. We hope this section will make you smile and inspire you to apply for more scholarships.
Seven "Green" Scholarships
ScholarshipPoints.com
Don't miss the exciting scholarship opportunities this month on ScholarshipPoints.com. To enter, simply log in to your account and spend your points on these drawings before midnight Pacific Time on the date indicated:
$1,000 You Can't Fool Me Scholarship 2016 (4/30/17)
$1,000 Hop To It Scholarship 2016 2016 (4/30/17)
$1,000 $1,000 Green Is the New Black Scholarship 2016 (4/30/17)
ScholarshipPoints $10,000 Scholarship (6/16/17)
Watch for our notification emails to see if you are a winner!
Edvisors in the News
1.1 million Federal Direct Loan borrowers defaulted last year
How to make the best of another interest rate hike from the Federal Reserve
This key college aid process just got more onerous
Ask the Edvisor®: Your Questions, Answered
Question:
My parents tried to use the Internal Revenue Service Data Retrieval Tool (IRS DRT) to transfer income and tax information from their 2015 federal income tax return to my 2017-18 FAFSA. However, the FAFSA website indicated that they were not able to use the IRS DRT. What's up? (Ross T. Atlanta, GA)
Answer:
You may have heard that on Friday, March 3, FAFSA's IRS Data Retrieval Tool (DRT) unexpectedly went offline and hasn't been functional since. Any students completing the 2016-17 or 2017-18 FAFSA have been unable to retrieve their and their families' IRS data. According to the IRS and the U.S. Department of Education, the tool has been taken offline due to general concerns regarding data security and will be down until at least the Fall of 2017.
Term of the Month
SAR Acknowledgement
Like the SAR (Student Aid Report), the SAR Acknowledgement includes a summary of the information you submitted on your FAFSA as well as your expected family contribution (EFC). To make corrections to your SAR Acknowledgement, log in to FAFSA on the Web at FAFSA.ed.gov.