April 2016 Newsletter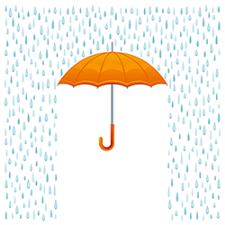 How to Read Financial Aid Award Letters
April is National Financial Literacy Month, so we decided to answer a question that will help you become more knowledgeable about financial aid: What are some tips for how to best evaluate an award letter?
The Seven Scholarships
This monthly section of the Edvisors Financial Aid Newsletter features an intriguing list of scholarships that share a common characteristic. We hope this section will make you smile and inspire you to apply for more scholarships.
Seven "Green" Scholarships
ScholarshipPoints.com
Don't miss the exciting scholarship opportunities this month on ScholarshipPoints.com. To enter, simply log in to your account and spend your points on these drawings before midnight Pacific Time on the date indicated:
$1,000 You Can't Fool Me Scholarship 2016 (4/30/16)
$1,000 Hop To It Scholarship 2016 2016 (4/30/16)
$1,000 $1,000 Green Is the New Black Scholarship 2016 (4/30/16)
ScholarshipPoints $10,000 Scholarship (6/16/16)
Watch for our notification emails to see if you are a winner!
Learn more about the ScholarshipPoints program.
Ask the Edvisor®: Your Questions, Answered
Question:
What's the best way to add, delete or modify my list of colleges on my FAFSA? Is this something my colleges can initiate?
Get the answer from the financial aid experts at Edvisors.
Hot Money Tips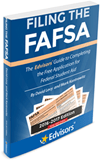 If you need help in filing the FAFSA, download our free guide.
Term of the Month
SAR Acknowledgement
Like the SAR (Student Aid Report), the SAR Acknowledgement includes a summary of the information you submitted on your FAFSA as well as your expected family contribution (EFC). To make corrections to your SAR Acknowledgement, log in to FAFSA on the Web at FAFSA.ed.gov.
See more terms in the Edvisors glossary.