May 2014 Newsletter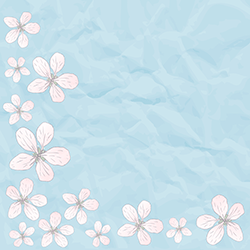 Student Loan Rates: What to Expect in July
In 2013, Congress passed the Bipartisan Student Loan Security Act, which ties federal student loan interest rates to the 10-year Treasury note. The 2014 auction rate yield increased from 1.812% to 2.612%. As a result, interest rates on Federal Stafford and Federal PLUS loans taken out from July 1, 2014 to June 30, 2015 will go up.
This table summarizes the rate changes for each type of loan:



2014-2015

Interest Rate

2013-2014

Interest Rate

Stafford Undergraduate
4.66%
3.86%
Stafford Graduate
6.21%
5.41%
PLUS
7.21%
6.41%
This table shows the impact of the rate increase for a $10,000 loan with a 10-year repayment term:



Stafford

Undergraduate

Stafford

Graduate

PLUS
Monthly Payment
2014-2015 Rate
$104.41
$112.08
$117.19
2013-2014 Rate
$100.58
$108.08
$113.09
Total Payments
2014-2015 Rate
$12,529.37
$13,449.36
$14,063.24
2013-2014 Rate
$12,069.73
$12,969.70
$13,570.87
Total Interest Paid
2014-2015 Rate
$2,529.37
$3,449.36
$4,063.24
2013-2014 Rate
$2,069.73
$2,969.70
$3,570.87
Annual Payments
2014-2014 Rate
$1,252.94
$1,344.94
$1,406.32
2013-2014 Rate
$1,206.97
$1,296.97
$1,357.09
This table summarizes the numbers in the table above:



Stafford

Undergraduate

Stafford

Graduate

PLUS
Increase in Total Payments
$459.64
$479.66
$492.37
Increase in Annual Payments
$45.96
$47.97
$49.24
% Increase in Monthly Loan Payment
3.8%
3.7%
3.6%
$ Increase in Monthly Loan Payment
$3.83
$4.00
$4.10
Ask the Edvisor: Your Questions, Answered
This month we received this excellent question about paying for the upcoming school year:
Question: We have received our first bill from the college I will attend in the fall. My parents and I are trying to budget our college payments for the coming academic year. How should we prioritize spending our college savings? Is it better to spend my assets or theirs first?
Get the answer from the financial aid experts at Edvisors.
Party On!
The Launch Party continues…and we're still celebrating the cool new look of ScholarshipPoints.com by offering a $10,000 Launch Party Scholarship drawing. Spend as many points as you want on this scholarship before midnight Pacific on May 25, 2014. The more points you spend, the more chances you'll have to win -- thanks to your ScholarshipPoints.com membership. The winner will be announced on May 26, 2014.
Log in to ScholarshipPoints.com to enter the $10,000 Launch Party Scholarship drawing.
5/29: A Good Day to Save Hard
May 29th is National College Savings Day. A 529 plan is a state-sponsored savings and investment program that lets you save on your federal income taxes when funds are used for qualified higher education expenses. Some states offer special incentives for opening accounts at this time of year.
Check out this comprehensive list of 529 plans by state.
The Seven Scholarships
This monthly section of Financial Aid News features an intriguing list of seven scholarships that share a common characteristic. We hope this section will make you smile and inspire you to apply for more scholarships.
Featured Scholarships
This month we are highlighting scholarships from the ScholarshipPoints program. To enter, simply log in to your account and spend your points on these drawings before midnight Pacific on the date indicated:
Watch for our notification emails to see if you are a winner!
Stat Snapshot
Assets in 529 Plans Nationally
Source: College Savings Plan Network 529 Report
Helpful Links