May 2017 Newsletter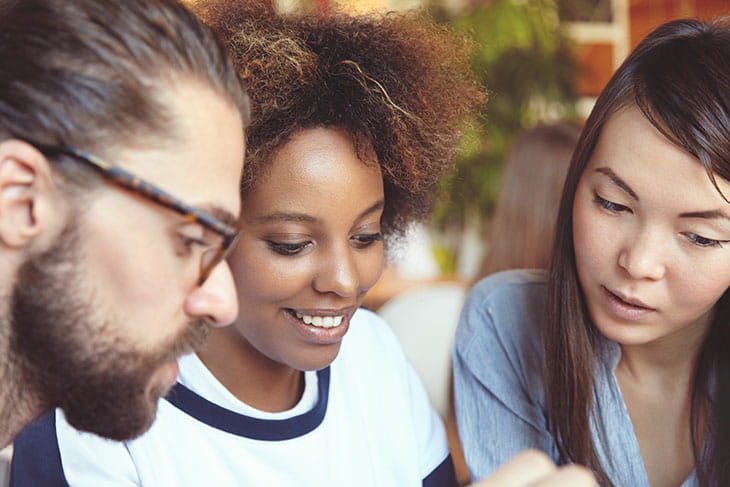 Getting to Know Sallie Mae
Sallie Mae - the nation's saving, planning, and paying for college company - has helped millions of Americans make college happen.
Seven Scholarships
This monthly section of the Financial Aid Newsletter features an intriguing list of scholarships that share a common characteristic. We hope this section will make you smile and inspire you to apply for more scholarships.
Seven Summer Sports Scholarships
ScholarshipPoints.com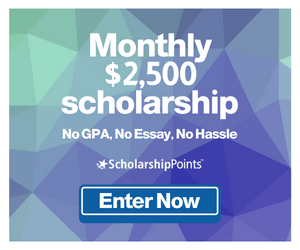 Don't miss the exciting scholarship opportunities this month on ScholarshipPoints.com. To enter, simply log in to your account and spend your points on these drawings before midnight Pacific Time on the date indicated:
$1,000 Cinco de Mayo Scholarship (5/31/2017)
$1,000 Mother's Day Scholarship (5/31/2017)
$1,000 Rev Your Engines Scholarship (5/31/2017)
ScholarshipPoints $10,000 Scholarship (6/16/17)
Watch for our notification emails to see if you are a winner!
Edvisors in the News
Study up: Scoring AP credit for college isn't easy
If you're counting on Advanced Placement credits to cut the cost of a college degree, better start studying your school's policies, too.
Challenges shake loan forgiveness program
You've spent the last nine years since college in the Peace Corps with a goal of maintaining eligibility for a federal program that would wipe out your remaining student loan debt.
Why Your Kids Should Take Out Student Loans, Even If You Can Afford To Pay For College
At first glance, it might seem like a great gift for parents to fund 100% of their child's college education.
Ask the Edvisor®: Your Questions, Answered
David Levy dishes out straightforward advice based on more than 30 years of experience in the world of financial aid and admissions. This month, he tackles how 529 plans may impact need-based financial aid.
Question:
My grandparents started a 529 college savings plan for me several years ago. They'd like me to be able to use the funds in the 529 plan to help pay for college. How might this potentially impact my eligibility for need-based financial aid?
Answer:
The most common scenarios in which a college savings plan will be owned by someone other than the student or a dependent student's custodial parent include 529 plans owned by a grandparent, another relative or a non-custodial parent. Since such 529 plans can significantly reduce eligibility for need-based aid, the family will want to find a workaround that reduces the harmful impact on aid eligibility.
While a grandparent-owned 529 plan will not be reported as an asset on the Free Application for Federal Student Aid (FAFSA), distributions from such a 529 plan will be reported as untaxed income to the beneficiary (the student). This can have a severe impact on the student's eligibility for need-based financial aid.
Term of the Month
529 College Savings Plan
529 College Savings Plans are state-sponsored investment plans that help families save money for college. The plans have tax benefits so savings can grow faster. The money in the accounts can be used only for qualified education expenses. 529 College Savings Plans, Prepaid Tuition Plans, and Coverdell Education Savings Accounts are collectively called Qualified Tuition Programs (QTP).