June 2014 Newsletter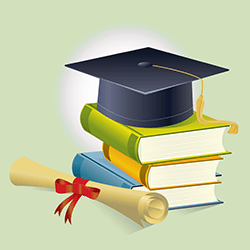 President Obama Addresses Student Debt
Earlier this week, President Obama issued a Presidential Memorandum expanding the Pay-As-You-Earn Repayment (PAYER) plan to more borrowers in the federal government's Direct Loan program. Most borrowers who currently use Income-Based Repayment (IBR) will be able to move their loans to PAYER.
Find out if you are eligible for the Pay-As-You-Earn or Income-Based Repayment plans.
Ask the Edvisor: Your Questions, Answered
This month we received an important question about the upcoming interest rate increase on Federal student loans:
Question: I've heard that the interest rates on Federal education loans will be increasing on July 1, 2014. What will the new rates be? Can I somehow lock in the current lower interest rates?
Get the answer from the financial aid experts at Edvisors.
Tips for Comparing Private Student Loans
After scrutinizing your financial aid package, you may find that you have come up a little short on funds. In that case, make sure you know what to look for in a private student loan.
Here are some tips to help you compare your options:
Look at the Annual Percentage Rate (APR): APR includes associated fees and is a better comparison point than interest rate alone.
Know your fees and limits: Compare origination and application fees, along with any borrowing limits.
Learn about fixed and variable rates: Federal student loans currently have fixed rates, but most private loan lenders offer both fixed and variable options.
Find a cosigner with great credit: More than 90% of approved private loan borrowers applied with a cosigner.
Compare repayment benefits: Payment plans, deferment options and auto-debit or relationship discounts can be a huge benefit when it's time to pay back the loan.
Learn more about comparing private student loan options.
The Seven Scholarships
This monthly section of Financial Aid News features an intriguing list of seven scholarships that share a common characteristic. We hope this section will make you smile and inspire you to apply for more scholarships.
Seven Late-Deadline Scholarships
Featured Scholarships
Starting this month and all through the summer, ScholarshipPoints.com is giving away a scholarship each week with drawings every Monday, along with the quarterly $10,000 scholarship. To enter, simply log in to your account and spend your points on these drawings before midnight Pacific on the date indicated:
Watch for our notification emails to see if you are a winner!
Stat Snapshot
What is the projected average student debt for 2013 graduates?
$31,163
Helpful Links