July 2014 Newsletter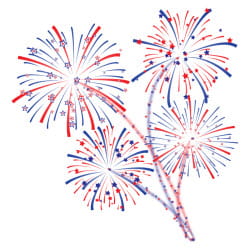 Download Your Student Loan Comparison Chart
Summer. After a long, tough school year, it's finally here. Time to kick back and relax, right?
It's also the season when you have to make some decisions about how to pay for the upcoming academic year. What's the most confusing issue: Understanding the different types of student loans.
To help you and your family figure it all out, we've put together easy-to-read charts -- one for undergrads, and one for graduate/professional students -- that compare the different types of student loans you may be considering. Find out which loans might be right for you.
Check out the comparison charts and download your copies now.
Ask the Edvisor: Your Questions, Answered
This month we received a question about visiting college campuses:
Question: I'm starting my senior year in high school this fall. My family and I are planning to visit some colleges when we go on vacation later this summer. What kind of things should we do or look for while we are on each campus?
Get the answer from the financial aid experts at Edvisors.
Edvisors Unveils a New Mobile-Friendly Web Site
The information you need about the entire college experience, from planning and saving to graduating and repaying loans, is now available on an easy-to-navigate site with a fresh design and all-new content.
Here's the value you can expect from the site:
Convenient: One-stop destination for information accessible on any type of device
Trusted: Quality content written by a team of financial aid experts with decades of experience
Helpful: Practical advice that steers students and families through a complex world
Check out the brand-new Edvisors.com.
When It Comes to Paying Tuition, How to Blaze a New Path
Minnesota Public Radio (MPR) News invited special guests Miguel Palacios (Vanderbilt University) and Mark Kantrowitz (Edvisors) to discuss creative ways to pay for college.
Listen to the radio program now.
The Seven Scholarships
This monthly section of Financial Aid News features an intriguing list of seven scholarships that share a common characteristic. We hope this section will make you smile and inspire you to apply for more scholarships.
Seven Scholarships for Future Federal Government Careers
Featured Scholarships - NEW Weekly Drawings
This summer, the ScholarshipPoints program is doing drawings every week instead of once a month! To enter the upcoming drawings, simply log in to your account and spend your points before midnight Pacific on the date indicated. (The winners are announced on the next business day.)
Watch for our notification emails to see if you are a winner!
Stat Snapshot
Which payment plans are Direct Loans borrowers using?
Source: Direct Loan Portfolio by Repayment Plan, Q2 2014
Financial Aid Term of the Month
Loan Servicer
A loan servicer is a company that manages sending out statements and coupon books and collecting payments on a loan, as well as other customer service functions. Some lenders service their own loans, while others outsource it to a third party company that specializes in servicing loans.
See more terms in the Student Financial Aid Glossary.
Helpful Links