July 2015 Newsletter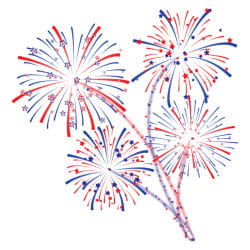 Financial Aid Next Steps
Even though the summer fun has begun, there is still a lot that needs to be done to prepare for college in the fall. Summertime is the peak period for borrowing student loans. Build a budget and compare it with your financial aid and other resources. If you've maxed out on grants, scholarships and federal aid and still need more money, consider private student and parent loans to fill the gap. Don't wait until September to discover that you're short on funds.
Compare your loan options here
ScholarshipPoints.com
Don't miss the exciting scholarship opportunities this month on ScholarshipPoints.com. To enter, simply join ScholarshipPoints.com, earn points, and then spend those points on these drawings before midnight Pacific on the date indicated:
$1,000 Independence Day Scholarship (7/31/15)
$1,000 I Scream, You Scream Scholarship (7/31/15)
$1,000 Yellow Jersey Scholarship (7/31/15)
ScholarshipPoints $10,000 Scholarship (9/15/15)
Watch for our notification emails to see if you are a winner!
Learn more about the ScholarshipPoints program
The Seven Scholarships
This monthly section of the Edvisors Financial Aid Newsletter features an intriguing list of scholarships that share a common characteristic. We hope this section will make you smile and inspire you to apply for more scholarships.
Seven Scholarships for Future Federal Government Careers
Ask the Edvisor: Your Questions, Answered
Question:
I have reached the maximum limits on my federal student loans. Where can I get the money I need to pay for college?
Get the answer from the financial aid experts at Edvisors.
Twisdoms
Reduce debt by asking the college financial aid office to replace student loans with student employment
Term of the Month
Debt-to-Income Ratio
The debt-to-income ratio is the ratio of a borrower's total debt to the borrower's annual income. Borrowers with a debt-to-income ratio of 2:1 or more will struggle to repay their debts and may be forced to extend the repayment term on their loans or adopt an austere lifestyle.
See more terms in the Edvisors glossary.
Hot Money Tips
If you need help in filing the FAFSA, download our free guide.