August 2014 Newsletter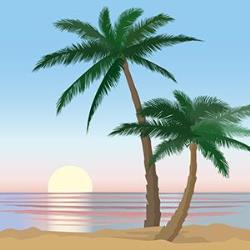 7 Private Student Loan Myths -- Busted
Student loans, especially private student loans, are a hot topic in the media these days. We continue to hear disturbing stories about borrowers with massive debt and little hope for paying it back. Fortunately, this type of situation is not the norm.
Unfortunately, these stories have encouraged the spread of false information about private student loans. In this article, we reveal the facts, so you can make the best decisions about paying for your college education.
Read full article at PrivateStudentLoans.com.
Ask the Edvisor: Your Questions, Answered
Question: I am starting at college soon. My parents and I are still trying to determine if we should borrow money for college. We're confused by the differences between federal, college and private loans. Any suggestions as to which type of loan is best?
Get the answer from the financial aid experts at Edvisors.
College Rankings: Compare the Top Ten
Money magazine premiered a new college ranking system that tries to measure each college's value based on quality of education, affordability and outcomes. This system produced rankings that differ significantly from the popular standard, U.S. News & World Report's Best Colleges.
1) Babson College
2) Webb Institute
3) Massachusetts Institute of Technology
4) Princeton University
5) Stanford University
6) Harvard University
7) Harvey Mudd College
8) Cooper Union for the Advancement of Science & Art
9) Brigham Young University
10) California Institute of Technology
U.S. News & World Report's Top Eleven:
1) Princeton University
2) Harvard University
3) Yale University
4) Columbia University
5) Stanford University
5) University of Chicago
7) Duke University
7) Massachusetts Institute of Technology
7) University of Pennsylvania
10) California Institute of Technology
10) Dartmouth College
Learn more about Money's new college ranking system.
How to Avoid Student Loan Repayment Scams
In light of charges filed by the Illinois Attorney General against two companies that advertise student loan debt relief, Consumerman Herb Weisbaum from NBC News produced an article with numerous tips and links that can help you recognize (and report) scams.
Read "Student Loan Repayment Scams: How to Avoid Being Ripped Off" now.
The Seven Scholarships
This monthly section of Financial Aid News features an intriguing list of seven scholarships that share a common characteristic. We hope this section will make you smile and inspire you to apply for more scholarships.
Seven Faith-based Scholarships
Featured Scholarships -- Weekly Drawings Continue
For the month of August, the ScholarshipPoints program is continuing to do drawings every week. To enter the upcoming drawings, simply log in to your account and spend your points before midnight Pacific on the date indicated. (The winners are announced on the next business day.)
$1,000 Perfect Day Scholarship (8/10/14)
$1,000 Bite the Books Scholarship (8/17/14)
$1,000 Private Student Loans Fee-Fighter Scholarship (8/24/14)
ScholarshipPoints $10,000 Scholarship (9/15/14)
ScholarshipPoints $20,000 Ultimate Full Ride Scholarship (12/31/14)
Watch for our notification emails to see if you are a winner!
Stat Snapshot
Who should be responsible for paying for college?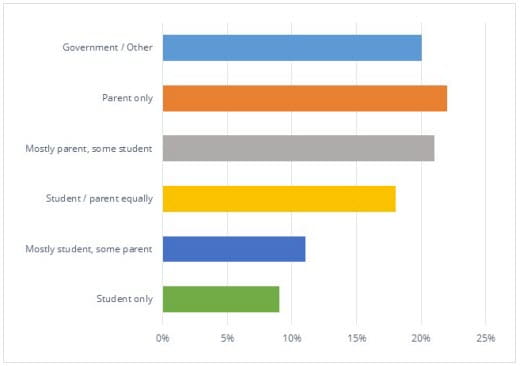 Source: How America Pays for College, Sallie Mae
Financial Aid Term of the Month
Index Rate
An index rate is a variable interest rate upon which other variable interest rates are based. Examples include the LIBOR index, the Prime Lending Rate and the interest rates of various U.S. Treasury securities.
See more terms in the Student Financial Aid Glossary.
Helpful Links