August 2016 Newsletter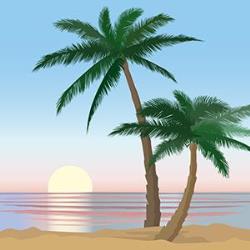 Get to Know Your Loans
If you've taken out federal student loans, you may already be familiar with the process of entrance counseling. For financial aid newbies, entrance counseling is the first step in learning about the debt you've recently taken on. While repayment may seem light-years away, it's important to know everything about your loans from the start.
Learn more about student loan counseling.
The Seven Scholarships
This monthly section of the Financial Aid Newsletter features an intriguing list of seven scholarships that share a common characteristic. We hope this section will make you smile and inspire you to apply for more scholarships.
Seven Faith-Based Scholarships
ScholarshipPoints.com
Don't miss the exciting scholarship opportunities this month on ScholarshipPoints.com. To enter, simply log in to your account and spend your points on these drawings before midnight Pacific Time on the date indicated:
$1,000 Dog Days of Summer Scholarship 2016 (8/31/16)
$1,000 Southpaw Scholarship 2016 (8/31/16)
$1,000 Perfect Day Scholarship 2016 (8/31/16)
ScholarshipPoints $10,000 Scholarship (9/16/16)
Watch for our notification emails to see if you are a winner!
Learn more about the ScholarshipPoints program.
Ask the Edvisor®: Your Questions, Answered
Question:
Can a student apply for more than one student loan at a time?
Answer:
Federal loans are subject to annual and cumulative loan limits. Even if you are simultaneously enrolled at two colleges, the total loans between the two cannot exceed the limits.
You can, however, borrow from private student loans in addition to federal student loans. But, the lenders will check credit history and proof of income to determine your eligibility.
Term of the Month
Index Rate
An index rate is a variable interest rate upon which other variable interest rates are based. Examples include the LIBOR index, the Prime Lending Rate and the interest rates of various U.S. Treasury securities.
See more terms in the Edvisors glossary.