August 2015 Newsletter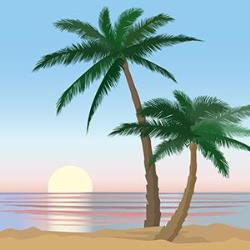 Ready for the New School Year?
It's time — the car is packed and you're heading to school. But, what happens if there are last-minute expenses that pop up? There are options. Federal Parent PLUS loans and alternative student loans can help families cover those last-minute expenses. If you've maxed out on grants, scholarships and federal aid and still need more money, consider private student and Parent PLUS loans to fill the gap. Don't wait until you are headed to college to discover that you're short on funds.
Compare your loan options here.
The Seven Scholarships
This monthly section of the Edvisors Financial Aid Newsletter features an intriguing list of scholarships that share a common characteristic. We hope this section will make you smile and inspire you to apply for more scholarships.
Seven Faith-Based Scholarships
ScholarshipPoints.com
Don't miss the exciting scholarship opportunities this month on ScholarshipPoints.com. To enter, simply log in to your account and spend your points on these drawings before midnight Pacific on the date indicated:
$1,000 Dog Days of Summer Scholarship (8/31/15)
$1,000 Southpaw Scholarship (8/31/15)
$1,000 Perfect Day Scholarship (8/31/15)
ScholarshipPoints $10,000 Scholarship (3/15/15)
Watch for our notification emails to see if you are a winner!
High Schoolers!
Have you started your college research yet? Check out the Financial Aid Roadmap to learn what you can be doing to prepare for college right now.
Ask Edvisors: Your Questions, Answered
Question:
My daughter will be enrolling in college in two years. Is it too late to start saving for college? If not, which type of college savings plan is best?
Get the answer from the financial aid experts at Edvisors.
Twisdoms
The optional questions in a free scholarship matching service trigger the inclusion of specific scholarships in the search results.
Tips on Paying for College
A twisdom is a tweetable wisdom, a short quote that conveys practical advice, such as a simple strategy or actionable rule of thumb. Twisdoms about Paying for College, published by Edvisors, compiles more than 400 twisdoms about planning and paying for college. Available on Amazon
Term of the Month
Renewable Scholarship
A renewable scholarship is available for all four years of the student's undergraduate education, instead of for just one year. Scholarship recipients may have to maintain satisfactory academic progress, write annual reports to the sponsor and/or participate in particular activities to retain the renewable scholarship.
See more terms in the Edvisors glossary.