September 2014 Newsletter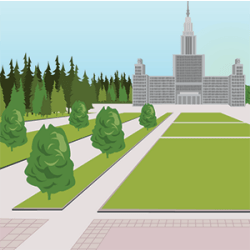 Featured Scholarships
For the month of September, the ScholarshipPoints program will be awarding $13,000 in free college scholarships. To enter the upcoming drawings, simply log in to your account and spend your points before midnight Pacific time on the date indicated. (The winners are announced on the next business day.)
ScholarshipPoints $10,000 Scholarship (9/15/14)
$1,000 Labor Day Scholarship (9/30/14)
$1,000 Cheeseburger Heaven Scholarship (9/30/14)
$1,000 Oktoberfest Scholarship (9/30/2014)
ScholarshipPoints $20,000 Ultimate Full Ride Scholarship (12/31/14)
Watch for our notification emails to see if you are a winner!
Ask the Edvisor: Your Questions, Answered
Question: Is it better for a grandparent to set up and own a 529 college savings plan or for the parents to set up and own the 529 plan? If the parents own the 529 plan, should the grandparent give the parents money to deposit into the 529 plan or should the grandparent deposit the money directly?
Get the answer from the financial aid experts at Edvisors.
Compare College Saving Plans
Did you know that September is National College Savings Month? Deciphering the benefits of the various savings plans can be confusing. We've put together a straightforward chart to help you understand the differences between the plans.
Check out this easy-to-read savings plan comparison chart.
New Interactive State Financial Aid Map
The National Association for Student Financial Aid Administrators (NASFAA) launched a new tool to help students and families find state resources to help pay for college.
Look for financial aid programs in your state now.
The Seven Scholarships
This monthly section of Financial Aid News features an intriguing list of seven scholarships that share a common characteristic. We hope this section will make you smile and inspire you to apply for more scholarships.
Seven Scholarships Based on Physical Characteristics
Financial Aid Term of the Month
First Dollar
A scholarship or grant is said to be "first dollar" if it is awarded before all other forms of financial aid and is not reduced, even if the student is overawarded. The Federal Pell Grant is an example of first dollar funding.
See more terms in the Student Financial Aid Glossary.
Helpful Links