September 2016 Newsletter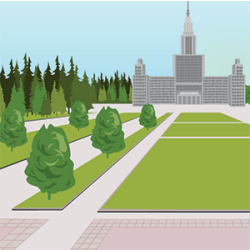 FAFSA Launches Early This Year
Mark your calendars for October 1, 2016. On that date you will be able to file the 2017-2018 Free Application for Federal Student Aid (FAFSA) rather than waiting until January 1, 2017. One of the advantages of the new date is that students can use tax data from one year earlier and import it directly from the IRS.
Learn more about changes in the 2017-2018 FAFSA.
The Seven Scholarships
This monthly section of the Financial Aid Newsletter features an intriguing list of seven scholarships that share a common characteristic. We hope this section will make you smile and inspire you to apply for more scholarships.
Seven Scholarships Based on Physical Characteristics
ScholarshipPoints.com
Don't miss the exciting scholarship opportunities this month on ScholarshipPoints.com. To enter, simply log in to your account and spend your points on these drawings before midnight Pacific Time on the date indicated:
$1,000 Labor Day Scholarship 2016 (9/30/16)
$1,000 Southpaw Scholarship 2016 (9/30/16)
$1,000 Perfect Day Scholarship 2016 (9/30/16)
ScholarshipPoints $10,000 Scholarship (9/16/16)
Watch for our notification emails to see if you are a winner!
Learn more about the ScholarshipPoints program.
Ask the Edvisor®: Your Questions, Answered
Question:
How much can I borrow under the Direct Unsubsidized student loan program? Can I borrow less than the maximum amount?
Answer:
The Direct Unsubsidized Loan is subject to annual and cumulative loan limits.
You are not required to borrow to the limit; you can tell the college's financial aid office that you want to borrow less money. In fact, they encourage you to borrow as little as possible.
Generally, you should aim to borrow no more for your education than your expected annual starting salary and, ideally, a lot less. If total debt is less than your annual income, you should be able to repay your student loans in ten years or less.
Term of the Month
Borrower-based Academic Year
A borrower-based academic year (BBAY) is individualized to each borrower and floats with the borrower's start date and progress to a degree. For example, if a student starts school in the spring, the BBAY might consist of the spring term and summer term, followed by the fall term.
See more terms in the Edvisors glossary.