September 2015 Newsletter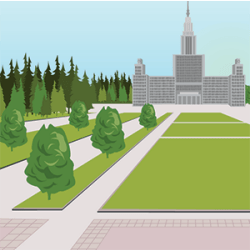 Compare College Savings Plans
September is National College Savings Month. Deciphering the benefits of the various college savings plans can be confusing. We've put together a straightforward chart to help you understand the differences between the most-popular plans.
The Seven Scholarships
This monthly section of the Edvisors Financial Aid Newsletter features an intriguing list of scholarships that share a common characteristic. We hope this section will make you smile and inspire you to apply for more scholarships.
Seven Scholarships Based on Physical Characteristics
ScholarshipPoints.com
Don't miss the exciting scholarship opportunities this month on ScholarshipPoints.com. To enter, simply log in to your account and spend your points on these drawings before midnight Pacific on the date indicated:
$1,000 Labor Day Scholarship (9/30/15)
$1,000 Cheeseburger Scholarship (9/30/15)
$1,000 Oktoberfest Scholarship (9/30/15)
ScholarshipPoints $10,000 Scholarship (12/16/15)
Watch for our notification emails to see if you are a winner!
Ask Edvisors: Your Questions, Answered
Question:
My fiancée and I are getting married next month. In addition to paying for the wedding, my parents have offered to either pay off our student loans (about $40,000) or to provide us with an equivalent amount of money for a down-payment on a condo. We are confused as to the best strategy. Which makes the most financial sense? By the way, my father plans to announce either gift during our wedding reception. Do you think this is a good idea?
Get the answer from the financial aid experts at Edvisors.
Twisdoms
Take a financial literacy course in high school or college to learn how to manage money.
Tips on Paying for College
A twisdom is a tweetable wisdom, a short quote that conveys practical advice, such as a simple strategy or actionable rule of thumb. Twisdoms about Paying for College, published by Edvisors, compiles more than 400 twisdoms about planning and paying for college. Available on Amazon
Term of the Month
Cosigner
A cosigner agrees to repay a borrower's debt. A cosigner is a co-borrower, equally obligated to repay the debt. If the primary borrower is late with a payment, the lender will seek payment from the cosigner. Delinquencies and defaults will be reported on the credit history of both the primary borrower and the cosigner. Cosigners often misunderstand the implications of cosigning a loan.
See more terms in the Edvisors glossary.