September 2013 Newsletter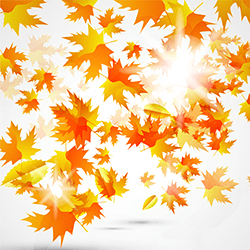 Textbook Rental: Pros, Cons, and Workarounds
We know that college costs continue to skyrocket. But tuition isn't the only expense that keeps growing exponentially. Rising textbook costs are a major challenge for student budgets. One possible solution is textbook rental. Here are the benefits, drawbacks, and a few suggestions.
Pros
Cost: Price differences between buying new and renting can be significant. A quick search for a popular business textbook proved this--$149.95 for a new book, but only $48.10 to rent.*
Hassle: You don't have to deal with the stress of selling the book back at the end of the semester.
Choice: More and more online retailers are offering textbook rentals, including the major booksellers, Amazon and Barnes and Noble.
Cons
No notes: You can't highlight or write in your book. You'll be charged the full price for the textbook if it's marked up.
No extras: You won't receive the bonus materials (CDs, workbooks, etc.) that would be included with a brand new copy.
No copy: You'll only have the book for a limited time, so you won't be able to use it for a future class.
Workarounds
Paper: Hit the office supply store and get some sticky notes. There are tons of shapes and sizes that will help you "mark" up the book for future study sessions.
Internet: Check online—you might find the bonus materials available for download on the publisher's website.
Purchase: Even if you are renting a textbook, you can still decide to buy the copy before the rental period ends.
When you need to save money, renting your textbooks might be the best option. Start with the ISBN (book identification number) and shop around for the best deal.
Discover even more ideas for reducing your textbook expenses.
*Marketing Management (14th ed.), Philip Kotler and Kevin Keller, from Amazon.com.
Proven Advice to Minimize College Debt
You've probably read plenty of articles about cutting expenses and finding creative ways to pay for college so you graduate with as little debt as possible. But do you know what really works? Our own expert crunched the data and created a summary of real-world strategies to minimize your debt.
Read the full article and download "10 Smart Tips for Graduating With Little or No Educational Debt" now.
What's So Special About September?
Back to school. That's what we usually associate with September. But did you know that it's also National College Savings Month? Even though you just got started with a new semester, it's a good time to think about saving for the future and the potential financial benefits of state-run 529 plans.
Learn more about 529 college saving plans.
The Seven Scholarships
This new monthly section of the Financial Aid Newsletter will feature an intriguing list of seven scholarships that share a common characteristic. We hope this section will make you smile and inspire you to apply for more scholarships.
Featured Scholarships
Here are some new scholarships to check out:
See more new scholarships.
Stat Snapshot
Most Popular College Majors
Source: US Department of Education
Helpful Links