January 2017 Newsletter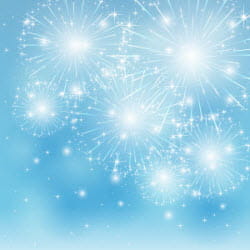 Comparing your loan options?
REPAYE is an income-based repayment plan for federal student loans and offers one of the most generous repayment benefits to date. Find out which loans are eligible, how to calculate your payment, and how to apply.
The Six Scholarships
This monthly section of the Financial Aid Newsletter features an intriguing list of scholarships that share a common characteristic. We hope this section will make you smile and inspire you to apply for more scholarships.
Six Scholarships for Community Service
ScholarshipPoints.com
Don't miss the exciting scholarship opportunities this month on ScholarshipPoints.com. To enter, simply log in to your account and spend your points on these drawings before midnight Pacific Time on the date indicated:
$1,000 Happy New Year Scholarship 2017 (1/31/17)
$1,000 Buck the Winter Blues Scholarship 2017 (1/31/17)
$1,000 Conquer Your Resolution Scholarship 2017 (1/31/17)
ScholarshipPoints $10,000 Scholarship (3/17/17)
Watch for our notification emails to see if you are a winner!
Edvisors in the News
Report: Consider Return on Investment Before Taking on Student Loan Debt

10 states with the cheapest public college tuition

Tuition freezes are not actually keeping university costs constant
Ask the Edvisor®: Your Questions, Answered
Question:
I am applying to attend college next Fall. Since I will need financial aid, my parents and I submitted my 2017-18 FAFSA (Free Application for Federal Student Aid) several weeks ago ahead of the financial aid deadlines at the colleges I am considering. A few of the schools have contacted me and requested that we also complete something called the PROFILE. What is it and how can I access it?
Answer:
Congratulations on submitting your FAFSA ahead of the colleges' financial aid deadlines!
While most colleges and universities use the FAFSA for awarding institutional aid, some supplement the FAFSA with other financial aid application forms.
Term of the Month
PROFILE
The CSS/Financial Aid PROFILE is a financial aid application created by the College Scholarship Service of the College Board. The PROFILE is used by more than 400 colleges, universities and private scholarship programs to award their financial aid funds.