October 2014 Newsletter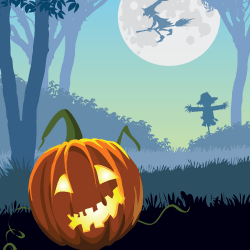 The Student Loan Grace Period Is Ending, Now What?
New college graduates often face many initial financial burdens, such as moving expenses, security and utility deposits, furnishing an apartment, buying a new car and getting a wardrobe for work. It is easy to lose track of student loans, especially during the six- or nine-month grace period after graduation. Now that the grace period is ending, it is time to get organized and plan for repaying student loans.
Ask the Edvisor: Your Questions, Answered
Question:
After my college received the check for a private scholarship I won, they reduced the college aid they originally offered me. Now, I feel as if there was no benefit for my hard work in winning the private scholarship. They "stole" my scholarship. What can I do to prevent my college financial aid package from being reduced because I won a private scholarship?
Get the answer from the financial aid experts at Edvisors.
Now Available: 2015-2016 CSS/Financial Aid PROFILE Form
Nearly 400 colleges and scholarship programs use the CSS/Financial Aid PROFILE form to award non-federal aid. The online application for the 2015-16 school year is now available on the College Board website. Since this form is even more detailed than the FAFSA, it's a good idea to get an early start.
Find out if the colleges you are considering for 2015-2016 require the CSS/Financial Aid PROFILE in addition to the Free Application for Federal Student Aid (FAFSA), which is required for federal and state financial aid.
Top 10 Halloween Costumes for 2014
Most college student relish the chance to take on a new persona to celebrate Halloween. The National Retail Federation estimates that 75 million adults will dress up this year. While some will undoubtedly devise some ingeniously creative costumes, the usual suspects dominate the top 10 this year:
Witch
Animal
Batman Character
Pirate
Zombie
Vampire
Doctor/Nurse
Action/Super Hero
Princess
Wench/Tart/Vixen
If you're curious, check out more stats about Halloween spending.
The Seven Scholarships
This monthly section of the Financial Aid Newsletter features an intriguing list of seven scholarships that share a common characteristic. We hope this section will make you smile and inspire you to apply for more scholarships.
Seven Halloween-Related Scholarships
Featured Scholarships
For the month of October, the ScholarshipPoints program will be awarding $3,000 in free college scholarships. To enter the upcoming drawings, simply log in to your account and spend your points before midnight Pacific on the date indicated. (The winners are announced on the next business day.)
$1,000 Full Moon Fortunes Scholarship (10/31/14)
$1,000 RIP Riches Scholarship (10/31/14)
$1,000 Dracula Dough Scholarship (10/31/14)
ScholarshipPoints $10,000 Scholarship (12/15/14)
ScholarshipPoints $20,000 Ultimate Full Ride Scholarship (12/31/14)
Watch for our notification emails to see if you are a winner!
Stat Snapshot
Student Loan Default Rate Trends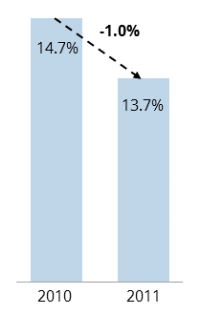 Source: U.S. Department of Education
Financial Aid Term of the Month
Institutional Methodology (IM)
An institutional methodology is a financial aid formula used by a college or university to award its own financial aid funds. Each college or university may use a different institutional methodology. For example, some colleges consider the net worth of the family's principal place of residence, while others do not. Some of those that consider the net worth of the family home may cap the net home equity, typically at 2-3 times income, while some do not.
See more terms in the Student Financial Aid Glossary.
Helpful Links