October 2016 Newsletter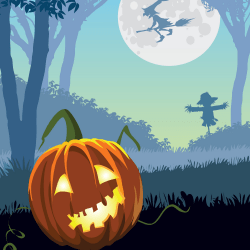 Just Updated! Filing the FAFSA
The deadline for submitting your 2017-2018 Free Application for Federal Student Aid (FAFSA) is sooner than you may think. To be eligible for your state financial aid programs, it's extremely important to complete your 2017-2018 FAFSA.
If you need help in completing your FAFSA, download our free guide, Filing the FAFSA: The Edvisors Guide to Completing the Free Application for Federal Student Aid.
Have questions? Get a step-by-step walk through with our FAFSA tutorial here.
The Seven Scholarships
This monthly section of the Financial Aid Newsletter features an intriguing list of seven scholarships that share a common characteristic. We hope this section will make you smile and inspire you to apply for more scholarships.
Seven Foodie Scholarships
ScholarshipPoints.com
Don't miss the exciting scholarship opportunities this month on ScholarshipPoints.com. To enter, simply join ScholarshipPoints.com, earn points, and spend those points on these drawings before midnight Pacific Time on the date indicated:
$1,000 RIP Riches Scholarship 2016 (10/31/16)
$1,000 Full Moon Fortunes Scholarship 2016 (10/31/16)
$1,000 Dracula Dough Scholarship 2016 (10/31/16)
ScholarshipPoints $10,000 Scholarship (12/16/16)
Watch for our notification emails to see if you are a winner!
Edvisors in the News
15 Money Management Tips for College Students
Handling the 'problem' of having too much in college savings
Mario Gabelli Suggests Solutions to Student Debt Crisis
Ask the Edvisor®: Your Questions, Answered
Question:
I heard that when I complete the 2017-2018 Free Application for Federal Student Aid (FAFSA), I should provide prior-prior year income. What does this mean?
Answer:
Prior Prior Year (PPY) refers to the year before the prior tax year. This change for the 2017-2018 academic year will better align financial aid applications with the start of the college admissions season. Students will be able to apply for financial aid before or at the same times as they apply for admission, allowing cost considerations to influence the choice of colleges.
Term of the Month
FAFSA
Free Application for Federal Student Aid