October 2013 Newsletter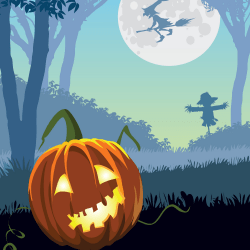 The Affordable Care Act: What You Need to Know
Since the Affordable Care Act was signed on March 23, 2010, parts of the law have been implemented in phases. On October 1, 2013, a new part of the law went into effect when the state healthcare exchanges (online insurance marketplaces) started accepting applications for health insurance policies.
Although you've probably heard a lot about the law on the news, you might not know how the law specifically impacts college students. Here are the answers to a few possible questions you may have:
Q: Do I need to buy health insurance?
A: The law requires that everyone obtain health insurance coverage starting on January 1, 2014. If you are already covered under a parent's policy or through the Medicare or Medicaid programs, you don't need to do anything. If you currently aren't covered or purchase your own policy (through your school or an insurance carrier), you should check your state's health exchange for potential savings.
Q: How much will it cost?
A: The cost will depend on the level of coverage you select. The exchanges do offer lower-cost catastrophic plans and several tiers of options that should fit your needs. The new law also offers subsidies for some applicants, depending on income.
Q: When is the deadline?
A: The open enrollment period (when the exchanges accept new applications) will last until March 31, 2014. However, to comply with the law, you will need to have coverage starting on January 1. You will need to submit your application through your state health exchange by December 15, 2013 for coverage to start on January 1.
Q: What happens if I don't have insurance on January 1, 2014?
A: For 2014, the penalty for not having health insurance is $95 or 1% of your annual income, whichever is greater.
Remember, you can stay on a parent's plan until age 26, and you can no longer be denied insurance coverage based on a pre-existing condition. Plus, all policies must cover basic preventative care. Your health can make a huge difference to your college success. Make it a priority in the next month to check out the health exchanges.
New Resource: Send Us Your Financial Aid Questions
Our goal here at Edvisors is to help you make the best decisions about your college or university education. Part of that is answering your questions about student financial aid. Fortunately, the premier experts on financial aid are part of the Edvisors team. We've added a new section to our website that will feature your financial aid questions and our helpful advice. Submit your question to be included in Ask the Edvisor.
The CSS Financial Aid PROFILE: Must or Bust?
Nearly 400 colleges and scholarship programs use the CSS/Financial Aid PROFILE form to award non-federal aid. The online application for the 2014-15 school year is now available on the College Board website. Since this form is even more detailed than the FAFSA, it's a good idea to get an early start.
Find out if your school uses the PROFILE form and learn more about the application process.
2014 Best Colleges Guidebook Released
US News & World Report's annual Best Colleges Guidebook is now available in print and electronic editions. The book provides detailed information about:
Colleges and rankings
Getting accepted
Financing your education
If you do buy a copy, be sure to read "Get a Great Package: How to Negotiate the Best Possible Financial Aid Deal" on pages 144-148 for great tips on finding money for college. Buy online now.
The Seven Scholarships
This new monthly section of the Financial Aid Newsletter will feature an intriguing list of seven scholarships that share a common characteristic. We hope this section will make you smile and inspire you to apply for more scholarships.
Seven Foodie Scholarships
Featured Scholarships
This month we are highlighting the October scholarships from the ScholarshipPoints program. To enter, log in to your account and spend your points on these drawings:
$2,500 Skeleton Swag Scholarship
$1,500 Trick-or-Treat Treasure Scholarship
$1,500 Goblin Gold Scholarship
$1,000 Jack O' Lantern Loot Scholarship
$500 Black Cat Cash Scholarship
$500 Frankenstein Funds Scholarship
Deadline: Midnight on Halloween (October 31st)
Stat Snapshot
Number of FAFSAs received, in millions
Source: US Department of Education
Helpful Links