October 2015 Newsletter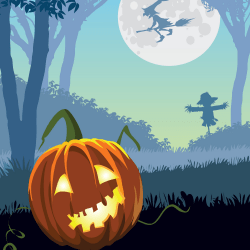 The Student Loan Grace Period is Ending, Now What?
New college graduates often face many initial financial burdens, such as moving expenses, security and utility deposits, furnishing an apartment, buying a new car and getting a wardrobe for work. It is easy to lose track of when to begin repaying student loans, especially during the six- or nine-month grace period after graduation. Now that grace periods are ending, it is time to get organized and plan for repaying student loans.
The Seven Scholarships
This monthly section of the Edvisors Financial Aid Newsletter features an intriguing list of scholarships that share a common characteristic. We hope this section will make you smile and inspire you to apply for more scholarships.
Seven Foodie Scholarships
Win Scholarships by December
Don't miss the exciting scholarship opportunities this month on ScholarshipPoints.com. To enter, simply log in to your account and spend your points on these drawings before midnight Pacific Time on the date indicated:
$1,000 RIP Riches Scholarship (10/31/15)
$1,000 Full Moon Fortunes Scholarship (10/31/15)
$1,000 Dracula Dough Scholarship (10/31/15)
ScholarshipPoints $10,000 Scholarship (12/16/15)
Watch for our notification emails to see if you are a winner!
Important Message to All ScholarshipPoints.com Members
ScholarshipPoints.com will never charge you a fee when you are selected as a scholarship winner. Click here for more information about this message.
Ask Edvisors: Your Questions, Answered
Question:
When I graduated from college two decades ago, I had a few student loans. My parents told me that they paid off the loans as a graduation present. Now, I'm getting calls from a collection agency who says that the loans were never paid off. They say that I not only owe the debt, but also 20 years of interest, quadrupling the amount owed. Since my parents' financial records are no longer available, I can't find proof that the loans were paid off. Can they collect on this debt even though so much time has passed?
Get the answer from the financial aid experts at Edvisors.
Twisdoms
Most people do not save enough for retirement Save a fifth of your income for the last fifth of your life
Tips on Paying for College
A twisdom is a tweetable wisdom, a short quote that conveys practical advice, such as a simple strategy or actionable rule of thumb. Twisdoms about Paying for College, published by Edvisors, compiles more than 400 twisdoms about planning and paying for college. Available on Amazon
Term of the Month
Wage Garnishment
Up to 15 percent of a defaulted borrower's wages may be seized to repay defaulted student loans. The U.S. Department of Education may garnish the wages of a defaulted borrower of federal education loans administratively, without obtaining a court order.
See more terms in the Edvisors glossary.