November 2016 Newsletter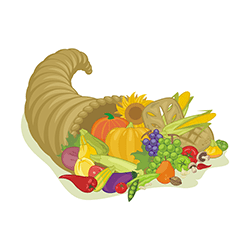 Winning the Scholarship Seeker's Game
November is National Scholarship Month, the perfect time to step up your game in your college scholarship search. The process can feel pretty overwhelming. Just Google the word "scholarship" and try to wade through the 225 million results.
Need to find information about finding and applying for scholarships, college grants and fellowships?
Six Scholarships
This monthly section of the Financial Aid Newsletter features an intriguing list of scholarships that share a common characteristic. We hope this section will make you smile and inspire you to apply for more scholarships.
Competitive but lucrative!
ScholarshipPoints.com
Don't miss the exciting scholarship opportunities this month on ScholarshipPoints.com. To enter, simply log in to your account and spend your points on these drawings before midnight Pacific Time on the date indicated:
$1,000 Turkey Dinero Scholarship 2016 (11/30/16)
$1,000 Mashed Potadough Scholarship 2016 (11/30/16)
$1,000 Green Bean Casherole Scholarship 2016 (11/30/16)
ScholarshipPoints $10,000 Scholarship (12/16/16)
Watch for our notification emails to see if you are a winner!
Edvisors in the News
6 Strategies to Win More Scholarship Money


How to Stop Student Loans From Ruining Your Life


Before you file the FAFSA, check for these errors
Ask the Edvisor®: Your Questions, Answered
Question:
I am a senior in high school who just finished the 2017-2018 FAFSA. On the section where I put my colleges in order of how interested I am in attending, I made a rough lineup. After completing the form sometime later, I forgot to reorder the list of colleges, and unfortunately, my new number one school currently sits quite low on the old list. I was wondering if there was some way to fix this, even though I already submitted the FAFSA.
Answer:
Glad to hear that you already submitted your 2017-18 FAFSA!
Yes, you can reorder your list of colleges on the FAFSA.
If you have your FSA ID, you can back to your FAFSA on fafsa.ed.gov and reorder your listing with your preferred order.
Term of the Month
Scholarship
A scholarship is a form of gift aid, money that does not need to be repaid. Scholarships are usually awarded by private organizations (e.g., foundations, corporations, associations, individual philanthropists and nonprofit organizations) based on some form of merit, such as academic, artistic or athletic talent, or activities, such as community service. Also called Private Scholarships or Outside Scholarships.