November 2015 Newsletter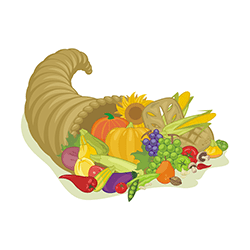 Winning the Scholarship Seeker's Game
November is National Scholarship Month, the perfect time to step up your game in your college scholarship search. The process can feel pretty overwhelming. Just Google the word "scholarship" and try to wade through the 158 million results.
Need to find information about finding and applying for scholarships, college grants and fellowships?
The Seven Scholarships
ScholarshipPoints.com
Don't miss the exciting scholarship opportunities this month on ScholarshipPoints.com. To enter, simply log in to your account and spend your points on these drawings before midnight Pacific Time on the date indicated:
$1,000 Turkey Dinero Scholarship 2015 (11/30/15)
$1,000 Mashed Potadough Scholarship 2015 (11/30/15)
$1,000 Green Bean Casherole Scholarship 2015 (11/30/15)
ScholarshipPoints $10,000 Scholarship (12/16/15)
Watch for our notification emails to see if you are a winner!
Ask Edvisors: Your Questions, Answered
Question:
I am enrolled as a full-time student this semester. I borrowed a Federal Stafford student loan to help ease the cost of this term's expenses. I am struggling with a several of my classes and my academic advisor thinks that I should drop these courses but it will leave me enrolled as a less than half-time student. If I return to full time enrollment status next semester, how will this impact my loan grace period?
Get the answer from the financial aid experts at Edvisors.
Twisdoms
If parents are divorced/separated-have children live with parent with lower income (including stepparent income)
Tips on Paying for College
A twisdom is a tweetable wisdom, a short quote that conveys practical advice, such as a simple strategy or actionable rule of thumb. Twisdoms about Paying for College, published by Edvisors, compiles more than 400 twisdoms about planning and paying for college. Available on Amazon
Term of the Month
Scholarship
A scholarship is a form of gift aid, money that does not need to be repaid. Scholarships are usually awarded by private organizations (e.g., foundations, corporations, associations, individual philanthropists and nonprofit organizations) based on some form of merit, such as academic, artistic or athletic talent, or activities, such as community service. Also called Private Scholarships or Outside Scholarships.
See more terms in the Edvisors glossary.