November 2013 Newsletter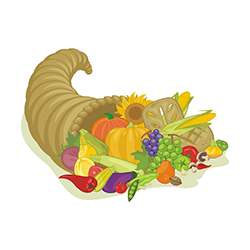 Winning the Scholarship Seeker's Game
In your search for money for college, scholarships should be a top priority for one simple reason: You don't have to pay the money back. There's so much information about scholarships online and at your school's financial aid office. But how do you sort through it all?
These 3 strategies can help you get started:
(1) Big bucks vs. little bucks
High dollar award scholarships can seem like the answer. Who wouldn't want to apply for one $10,000 scholarship instead of ten $1,000 scholarships? The problem is that the competition for the big bucks is fierce. Smaller scholarships have fewer applicants, so you're more likely to win.
(2) When to look, and where
Many students stop searching for scholarships after their first year of school. Big mistake. You should continue your search until you finish school. Some scholarships were created just for students in their second year and beyond. Check out StudentScholarshipSearch.com--it's an easy-to-use online tool that doesn't require your life story to register.
(3) Breaking the essay cliche
The dreaded essay... Most scholarships require some sort of essay or personal statement, so you will need to do some writing to win. If you're struggling with an essay, try thinking about it as if you're telling a story, instead of writing a term paper. Your story comes from the heart--that's what will make you unforgettable.
Yes, applying for scholarships is hard work, but it's a lot easier than paying off student loans for the next decade!
Ask the Edvisor: Your Questions, Answered
This month we received this excellent question about scholarships from a concerned parent:
Question: We've heard that there is a lot of unclaimed scholarship money available. What steps can we take to ensure our son receives his share of these funds?
Get the answer from the financial aid experts at Edvisors.
FAFSA: The Prequel
You probably know that you have the complete the Free Application for Student Aid (FAFSA) each year to be eligible for financial aid funds, including federal student loans, state grants, and some scholarships. The FAFSA form for the 2014-15 school year won't be available until January 2014, but there's one step you can take care of right now that will make your life a lot easier when you're ready to start your FAFSA:

Get your Federal Student Aid PIN.

Need a new PIN? Forgot the PIN you used last year? No problem. Just head over to the official Federal Student Aid PIN website and select the option that applies to you. Save yourself some stress: Get your PIN before the 2014-15 FAFSA form makes its debut.
Another Option for Repaying Your Student Loans
The US Department of Education has started an email campaign to contact 3.5 million federal student loan borrowers who may need help. The Department is promoting the income-based repayment plan, which was designed to make student loan payments more affordable during challenging financial time.

Learn more about Income-Based Repayment (IBR) and see if you qualify.
The Seven Scholarships
This monthly section of Financial Aid News features an intriguing list of seven scholarships that share a common characteristic. We hope this section will make you smile and inspire you to apply for more scholarships.
Seven Prestigious Scholarships (competitive but lucrative!)
Featured Scholarships
This month we are highlighting the November and $10,000 December scholarships from the ScholarshipPoints program. To enter, log in to your account and spend your points on these drawings:
Deadline:
Midnight on December 1, 2013
Deadline: Midnight on December 15, 2013
Stat Snapshot
How many undergrads receive scholarships each year?
Only 1 out of 8!
Source: Analysis of National Postsecondary Student Aid Study (NPSAS) data
Helpful Links