December 2014 Newsletter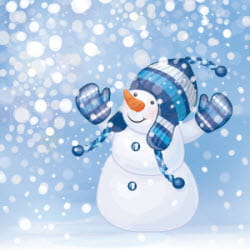 Need to Find Funding for School?
Wondering how you'll cover the cost of attending school this year? The information you need about getting, and comparing private lenders, to help fund your education is now easier than ever. With an easy-to-navigate site and a fresh new design!
Check out the all-new PrivateStudentLoans.com.
ScholarshipPoints Program $20K Scholarship
This is the last month to enter into the ScholarshipPoints Program $20,000 Ultimate Full Ride Scholarship. Log into your account and spend your points before midnight Pacific time on December 31st.
Seven Winter Sports Scholarships
Year-End Financial Aid Strategies
There are several financial moves a family can make to increase the student's future eligibility for need-based financial aid. Since the timing of these strategies can be critical, it is important to review the family financial situation before the end of the tax year and take steps now to better-position the family finances.
Ask the Edvisor: Your Questions, Answered
Question:
One of the questions on the CSS/Financial Aid PROFILE asks about how much financial support my parents might provide when I start college next fall. What is the best way to answer this question?
Get the answer from the financial aid experts at Edvisors.
Twisdoms
File the FAFSA as soon as possible after January 1.
Term of the Month
Dependency Status
A student's dependency status is either dependent or independent. A dependent student must include parental information on financial aid application forms. Independent students do not report parental information on their financial aid application forms.
See more terms in the Edvisors glossary.
Hot Money Tips
If you need help in filing the FAFSA, download our free guide.