December 2016 Newsletter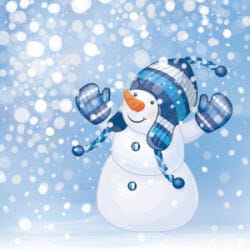 Are You Ready for Your Next Tuition Bill?
The end of the year is almost here, and that means another tuition bill. It can be tough to manage your college finances, especially if your first term expenses were higher than you expected. If you have exhausted your federal aid funds, you might want to consider a non-federal loan to fill the gap.
Six Scholarships
This monthly section of the Financial Aid Newsletter features an intriguing list of scholarships that share a common characteristic. We hope this section will make you smile and inspire you to apply for more scholarships.
Six Winter Sports Scholarships!
ScholarshipPoints.com
Don't miss the exciting scholarship opportunities this month on ScholarshipPoints.com. To enter, simply log in to your account and spend your points on these drawings before midnight Pacific Time on the date indicated:
$1,000 Wrap It Up Scholarship 2015 (12/31/16)
$1,000 Gingerbread Housing Scholarship 2016 (12/31/16)
$1,000 Frosty the Doughman Scholarship 2016 (12/31/16)
ScholarshipPoints $10,000 Scholarship (3/16/17)
Watch for our notification emails to see if you are a winner!
Edvisors in the News
7 Surprising College Costs No One Thinks to Budget For
Making Use of Your Student Loan Grace Period
College's hidden costs: What the admissions office doesn't tell you
Ask the Edvisor®: Your Questions, Answered
Question:
My parents and I have been having trouble creating a Federal Student Aid (FSA) ID to use in completing the 2017-2018 Free Application for Federal Student Aid (FAFSA). What is the best advice for creating and using an FSA ID?
Answer:
The FSA ID serves as an electronic signature for U.S. Department of Education documents, including the FAFSA. The FSA ID may also be used to add schools to the FAFSA and make corrections to the FAFSA.
Term of the Month
Federal Aid
Federal student aid is financial aid funding provided by the federal government. It includes the Federal Pell Grant, FSEOG, Federal Work-Study, the Federal Perkins Loan, the Federal Stafford Loan, the Federal PLUS Loan and Federal Consolidation Loans.