December 2015 Newsletter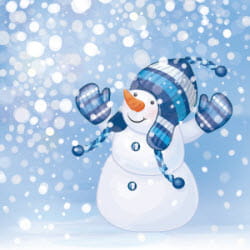 Are You Ready for Your Next Tuition Bill?
The end of the year is almost here, and that means another tuition bill. It can be tough to manage your college finances, especially if your first term expenses were higher than you expected. If you have exhausted your federal aid funds, you might want to consider a non-federal loan to fill the gap.
ScholarshipPoints.com
Don't miss the exciting scholarship opportunities this month on ScholarshipPoints.com. To enter, simply log in to your account and spend your points on these drawings before midnight Pacific Time on the date indicated:
$1,000 Wrap It Up Scholarship 2015 (12/31/15)
$1,000 Gingerbread Housing Scholarship 2015 (12/31/15)
$1,000 Frosty the Doughman Scholarship 2015 (12/31/15)
ScholarshipPoints $10,000 Scholarship (3/16/16)
Watch for our notification emails to see if you are a winner!
Six Scholarships
This monthly section of the Edvisors Financial Aid Newsletter features an intriguing list of scholarships that share a common characteristic. We hope this section will make you smile and inspire you to apply for more scholarships.
Six Winter Sports Scholarships!
Are You Ready to File Your FAFSA?
January is coming soon, and that means you can officially file your 2015-2016 FAFSA! It doesn't have to be a tedious process. To get you prepped, here's some stuff you should have available when you file:
SSN
Driver's license (If you have one)
W-2s, tax returns, and other financial records from 2015
That's just the beginning. Here is a full checklist of what you will need.
What Would You Do with a Million Dollars?
Would you travel the world, buy a house or invest it? Take our test and find out!
Ask Edvisors: Your Questions, Answered
Question:
I am high school senior. Over the years, my parents and I have saved some money for my college education. My family and I didn't realize that this could affect my college financial aid. Is it too late to get some/most/all of those assets out of my name account in advance of filing the 2016-2017 Free Application for Federal Student Aid (FAFSA) in order to reduce the assets in my name?
Get the answer from the financial aid experts at Edvisors.
Tips on Paying for College
A twisdom is a tweetable wisdom, a short quote that conveys practical advice, such as a simple strategy or actionable rule of thumb. Twisdoms about Paying for College, published by Edvisors, compiles more than 400 twisdoms about planning and paying for college. Available on Amazon.
Term of the Month
Dependency Status
A student's dependency status is either dependent or independent. A dependent student must include parental information on financial aid application forms. Independent students do not report parental information on their financial aid application forms.
See more terms in the Edvisors glossary.