December 2013 Newsletter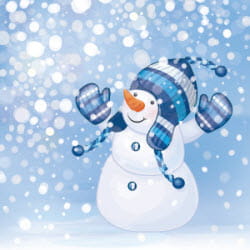 3 Must-See Financial Aid Checklists
Your December break is the perfect time to prepare for the upcoming school term and the financial aid application season. These checklists will help you get ready:
#1 - Documents to collect
W-2 forms, 1099 forms, records of earned income, and records of other taxable income such as unemployment benefits
Federal income tax returns for the prior tax year, if completed (IRS Form 1040, 1040A or 1040EZ or the equivalent foreign income tax return)
Records of child support paid, if any
Records of untaxed income, if any
Current bank and brokerage account statements
Records of stocks, bonds, mutual funds and other investments
Records of student aid funds that were included in adjusted gross income (AGI), such as the taxable portion of scholarships and fellowships and AmeriCorps benefits
Records of taxable earnings from Federal Work-Study or other need-based work programs
#2 - Online tasks to complete
#3 - Funding options to investigate
Scholarships: Use a tool like Student Scholarship Search to find scholarships with upcoming deadlines, or join a program like ScholarshipPoints.com, which offers monthly scholarship drawings.
Work-study: If you were awarded work-study as part of your aid package, check with your school's financial aid office to confirm any remaining funds.
Student loans: If you've exhausted your federal loans and can't meet your expenses, consider a private student loan to make up the difference.
Taking care of these steps now will save you a lot of stress over the next few months!
Ask the Edvisor: Your Questions, Answered
This month we received quite a few questions about the upcoming FAFSA season. Here are the two most common:
Questions: When will the 2014-2015 FAFSA be available? What is the deadline to submit the FAFSA?
Get the answer from the financial aid experts at Edvisors.
Affordable Care Act Deadline Extensions
In the October edition of Financial Aid News, we provided some helpful information about the Affordable Care Act and how it specifically impacts college students. Since then, the federal government has extended the deadlines to apply and pay for health insurance through the healthcare exchanges.
New deadlines for coverage that starts on January 1, 2014:
Submit your application by December 23, 2013
Make your first insurance payment by December 31, 2013
If you need to apply, check out the health exchanges right now.
Are You Ready for Your Next Tuition Bill?
The end of the year is almost here, and that means another tuition bill. It can be tough to manage your college finances, especially if your first term expenses were higher than you expected. If you have exhausted your federal aid funds, you might want to consider a non-federal loan to fill the gap.
The Seven Scholarships
This monthly section of the Financial Aid Newsletter features an intriguing list of seven scholarships that share a common characteristic. We hope this section will make you smile and inspire you to apply for more scholarships.
Seven Winter Sports Scholarships
Featured Scholarships
This month we are highlighting the 12 Days of Scholarships from the ScholarshipPoints program. We're a few days into the competition, but you still have time to enter many of the drawings. Simply log in to your account and spend your points on these drawings before midnight Pacific each night:
Watch for our notification emails to see if you are a winner!
Stat Snapshot
How important is a college education today?
Source: Gallup poll data
Helpful Links