September 2019 Newsletter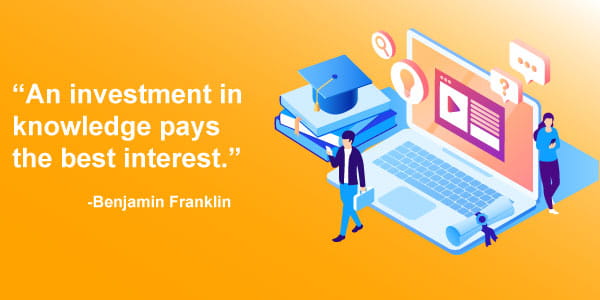 The FAFSA® for 2020-2021 is being released Oct. 1. Here's why you should complete it, even if you don't think you qualify for financial aid.
How do you get the most financial aid?
Student and parents! If you are planning on completing the 2020-2021 FAFSA
®
online or through the myStudentAid mobile app, you will need an FSA ID. You don't need to wait until it's time to sit down to complete the application, you can take care of this step ahead of time.
Did you know that some states award financial aid on a first-come, first-served basis? Even though you may think it's early to complete the FAFSA for Fall 2020, many states will use the information provided on the FAFSA to award their state financial aid. The earlier you file the FAFSA the more aid you may be eligible for.
Be ready to file the FAFSA on October 1.
Get your FSA ID ready now!
Graduating high school this year?
If this is your first time thinking about financial aid, it can feel overwhelming. If you are looking for a resource to fill you in on the basics, there's a handbook for that.
Download our
free student loan handbook
, full of need-to-know information and get the low-down on financial aid basics.

Six Scholarships Based on Physical Characteristics
Heading into repayment?
Are you trying to establish your student loan repayment strategy? If you just graduated in May, you may have started getting notices warning you that your student loan will enter repayment in November. And if you're already in repayment you may be wondering if there's anything you can do to pay off your student loans faster.
Whether you are about to make your first payment, or you're looking for a new strategy to pay off your student loans faster. Here's how to
tackle student loans head-on
.
Is there any way to transfer my Parent PLUS loan to my child?
Is there any way for my child to take financial responsibility for my Parent PLUS Loan? The simple answer here is, yes! If you helped your child through college, but now you want them to assume the responsibility of repayment, there are private student loan refinance lenders who will let your child refinance a Parent PLUS loan into their name. Here's what you need to know.