September 8, 2020 Financial Aid Newsletter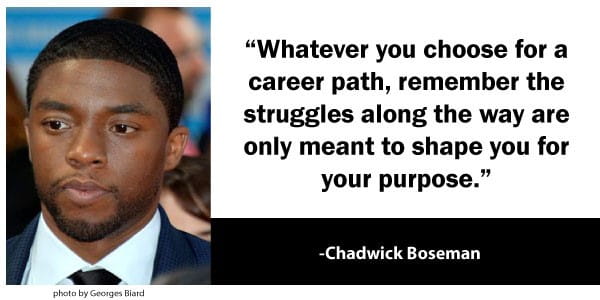 Chadwick Boseman Deauville 2014.jpg by Georges Biard licensed by CC BY-SA
How to Write and Proofread Scholarship Essays
Now is a great time to be focusing your energy on applying for scholarships. And as you're searching you may stumble across some great opportunities that require an essay. Here's what you need to know about writing and proofreading a scholarship essay. Read more
CONTEST ALERT!
It's football season and everyone loves a good contest! Enter our 2020 Football Kickoff Game now for your chance to win a a $500 Prepaid Visa® Gift Card sponsored by RewardFish and ScholarshipPoints. Enter Now
Where Can I Refinance Student Loans?
With today's low rates now is a great time to look into refinancing your student loans, especially any private student loans that may have higher interest rates. We've got the details on where and how to refinance. Read more
5 Scholarships
Art scholarships:
Did you know Edvisors has a YouTube Channel?
We're committed to reaching our audience by any means possible! Our YouTube channel is full of short, informative videos to help guide you through planning and paying for college. Don't miss out on vital information. Subscribe today!