Chipping Away at Student Loans: Three Creative Ways to Get it Done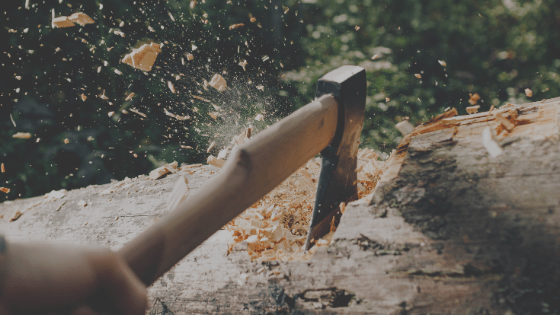 If you just graduated or will be graduating in the near future, you'll most likely be looking at your student debt with a bit of anxiety. Entering your adult life should be full of new freedoms and endless opportunities but that can be difficult with the weight of thousands of dollars of student loans holding you down. Nearly 70% of students graduate with loans so you aren't on your own and we all have the goal to pay it off as fast as we can. You can and will, but if you get creative you can pay it even faster.
Making additional payments is the best way to pay off debt faster and it will help you save in potential interest charges. All of the recommendations here are designed to help you cut expenses or extend your income so you can use your excess cash to make additional payments.
Check out these creative ways to start your journey to a student debt free life.
Reduce Expenses
Trimming excess is the best place to start. Sit down with your laptop and begin to go over every monthly expense you have. You can break your expenses down from necessities to minor luxury expenses that make an impact on your budget.
Start with major and fixed bills. Major bills are things such as rent and fixed bills will normally be a phone or utility bill you have to pay. Anything there you can cut down on? Look into cheaper living accommodations or living with roommates. Roommates will help you save on rent as well as bills. Insurance costs for auto, renters, or home owners should be shopped at least once a year to make sure you aren't over paying.
We all need entertainment in our lives but do you really need Amazon, Netflix, Hulu and HBO? Try to limit yourself to one or two monthly subscriptions. Better yet, rent movies for FREE from your local library.
The last part is the hardest. Look at what you spend on eating out, getting drinks with friends, your morning coffee. These expenses add up like you wouldn't believe. Do you eat out three times a week? Try to bring that down to once a week or host an event and have each of your friends bring an item! If you're not already taking lunch to work, challenge yourself to do it at least a couple of times each week to see the impact on your wallet.
Make Extra Student Loan Payments Consistently (with Spare Change)
Making additional payments can be easy when your budget isn't tight and difficult when it is. To become successful at making additional payments means you have to be consistent at making them, so why not automate a way to do so? We recommend checking out the ChangEd app. Yes, there's an app for that! ChangEd is an app that allows you to roundup daily purchases or schedule savings based off your habits.
ChangEd will also project how much time and money you can save as well as encourage you to save more when it sees an opportunity to save more! ChangEd also automates those savings as additional student loan payments so you can stay consistent without thinking about it. They can even provide you with a template letter to ask your loan servicer to apply all those extra payments to your principle, to save you even more money in the long run!
Side Hustle, Side Hustle, Side Hustle
Get your side hustle on. Part time work is easier to come by now more than ever. Bartending used to be one of the only side jobs that was flexible enough—and it's not a bad one to try out. But if a busy bar isn't your scene the options are far greater than you may realize. Do you have a car? Uber, Lyft and GrubHub are amazing options. Work when you want and for how long you want.
Are you the biggest animal lover you know? Rover and Wag are the on-demand dog walking/sitting service for you! Make money while hanging out with a dog; seems like a win-win if you're a dog lover. Are you a good writer? You could contribute content as a blogger to services like TextBroker. All of these and many more are available to you, so don't hesitate! Succumb to the side hustle and watch your student loans start to vanish.
Student Loan Consolidation - Apply Today