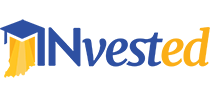 The INvestEd Student Loan is designed specifically to assist Indiana families or any students attending Indiana colleges and universities cover their costs for college. We are a different kind of lender with true benefits and will help you borrow wisely for less student loan debt. Choose the loan built for students by an Indiana not-for-profit lender.
Apply for an INvestEd Student Loan
Money Saving Benefits
Earn a 2.00% principal reduction reward after graduation1
No application, origination or prepayment fees
Get a 0.25 percentage point interest rate reduction while enrolled to make scheduled monthly payments by automatic debit
Very competitive interest rates:
Features
Borrow up to your college's cost of attendance minus other aid as certified by the school (minimum loan amount $1,001)
Flexible repayment plans
A co-signer release option is available after the initial 48 consecutive on-time monthly payments6
Access to INvestEd loan experts via our online chat, email: [email protected] or phone: 317-715-9015
Minimum Eligibility Requirements
At least half-time enrollment at an eligible school
Borrower (and cosigner, if applicable) must be a U.S. citizen or permanent resident.
Not defaulted on any private or government student loan
No reported bankruptcies within the past 5 years
Apply for an INvestEd Student Loan
---
See terms & conditions for important information and additional details.
1Earn a 2.00% principal reduction reward after graduation if you graduate from the degree program that the loan was used to fund, and your graduation date is more than 90 days and less than six years after the date of the loan's first disbursement. To receive the graduation benefit, you must: Request the 2% reward. Provide adequate documentation to verify proof of your graduation. Be current on any INvestEd Student Loan you have borrowed. To be current, your loans may not be more than 30 days delinquent or in a default status as of your graduation date and until any graduation reward principal reduction is applied.
2Rate shown includes 0.25% interest rate reduction for auto-debit during repayment. Actual interest rate is based on credit score. The variable rate is subject to increase after consummation but will never exceed 21.00%. The rate is determined quarterly based on a margin and the three-month LIBOR index, which is defined as the daily average of the three-month London Interbank Offered Rate (LIBOR) (currency in U.S. dollars) that was published on the Wall Street Journal's website (or any generally recognized successor method or means of publication) on each business day during the following periods: December 21st through March 20th, March 21st through June 20th, June 21st through September 20th; and September 21st through December 20th. The daily average of the three-month LIBOR index for the period March 21st - June 20th, 2019 is 2.543% (Effective July 1st – September 30th, 2019).
3Rate shown includes 0.25% interest rate reduction for auto-debit during repayment. Actual interest rate is based on credit score.
4The in-school period cannot exceed 48 months.
5Borrowers with delinquencies during the principal and interest repayment period or interest-only repayment period may have future disbursements and/or loans suspended or canceled.
6You may apply to have your cosigner(s) released from their obligation after the first 48 consecutive monthly principal and interest payments are received on time as long as you meet the underwriting and credit criteria at the time the cosigner release is requested.