Parent PLUS Loans vs. Private Student Loans
Summary: Parents have two college loan options when financial aid falls short: Federal Parent PLUS Loans and private loans. Low interest rates, flexible repayment plans and borrower benefits are available. Learn about each program and find the best lender.
Both Parent PLUS Loans and private student loans can help cover the difference between the total cost of attendance (COA) of your school and the financial aid you receive. Both types of loans can be used to pay for educational expenses such as:
Tuition and fees
Room and board
Books
Supplies
Equipment
Transportation
Miscellaneous/personal expenses
What is a Federal Parent PLUS Loan?
A federal Parent PLUS loan is offered under the federal student loan program. The loan is only an option for parents of dependent undergraduate students.
What is a Private Student Loan?
A private student loan can be borrowed by a parent to help cover a child's college costs. Private student loans are offered by many private student loan lenders. In addition, a parent may cosign a student loan for their child. Parents who cosign for their child may not be the borrower, but are considered equally responsible to repay the loan as a cosigner.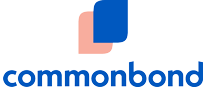 Parent PLUS Loan vs. Private Loan



Parent PLUS Loan

Private Student Loan

Primary Borrower
Parent of a dependent undergraduate student
Parent or Student
Cosigner Required
Only if parent has an adverse credit history
Cosigner may be required
FAFSA Required
Yes
No
Lender
Federal government
Private lenders and financial institutions
Interest Rate Type
Fixed
Fixed and variable options
Interest Rate
5.30%
(2020-2021 academic year)
Depends on borrower and cosigner credit
Interest Rate Reduction for Automatic Payments
0.25%
Varies by lender
Tax Deductible Interest
Yes
Yes
Subsidized Interest
N/A
N/A
Loan Fees
4.228%
(Loans disbursed Oct. 1, 2020 - Sept. 30, 2021)

Varies by lender
Typically 0% to 5%
Depending on credit
Annual Loan Limits
Cost of Attendance (COA) minus other student aid
Cost of Attendance (COA) minus other student aid

Cumulative Loan Limits
No
Varies by lender
May vary by degree/major & credit
Repayment Term
Varies by repayment plan and loan balance
10 to 25 years
Varies by lender
5 to 25 years
Repayment Plans
Standard, Extended, Graduated
Varies by lender
Death Discharge
Student or Parent
Varies by lender
Disability Discharge
Parent only
Varies by lender
College Loan Rates for Parents
A parent PLUS loan will have an interest rate set by congress each year. The current rate is 5.30% for the 2020-2021 award year. A private student loan will have interest rates based on current market trends and the strength of the borrower's (and if applicable, cosigner) credit.

Differences Between Parent PLUS and Private Loan
There are three main differences:
Lender: Parent PLUS Loans are federal student loans. The federal government is the lender. Private student loans are offered by private financial institutions, such as banks and credit unions, states, as well as colleges and universities.
Primary Borrower: The parent is the primary borrower on a Parent PLUS Loan. The primary borrower of a private student loan can be the parent or the student. The parent may be a cosigner on the student's private student loan.
Interest Rate: Parent PLUS Loans have fixed interest rates, currently

5.30%

for the

2020-2021

academic year. Private student loan interest rates start as low as 1.04% and are based on borrower credit and come in fixed and variable interest rate options, depending on the lender.
Families should always consider scholarships, grants, and federal student loans, like Direct Subsidized and Unsubsidized Loans, before applying for private student loans.