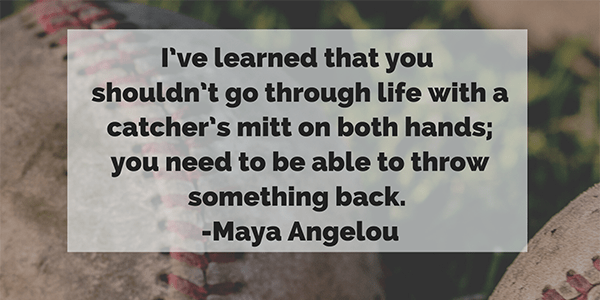 How to Read Your Financial Aid Award Letter
It's that time of year! Colleges are making decisions and sending out financial aid award letters to accepted students. Your college choice can have a major financial impact on your life! Make sure you understand what your financial aid package includes and your financial obligation for the upcoming year. Here's what you need to know, and how to compare financial aid offers from different schools.
Read more about financial aid award letters
---
Still Need to File Your Taxes?
Tax season is upon us. You may have heard that there is an extension for individuals to file and pay their taxes until May 17, 2021. If you still need to file, don't forget about some of education tax credits and student loan interest deduction. Interested in learning about your options?
Read more about the student loan interest tax deduction
---
April is Financial Literacy Month!
Finances can be especially stressful if you're just getting started. While many learn the hard way, through trial and error, we explain some common pitfalls to help you avoid them…without learning the hard way.
Read more about financial literacy
And make sure to follow us on Facebook! This month we're posting some great tips about managing your money, creating a budget, and avoiding student loan scams.
---
Student Loans for Parents
As students and families are interpreting their award letters, many parents are finding that they need to take out additional loans to make ends meet when it comes to paying for college. Quickly compare the benefits and features of parent PLUS Loans, along with Private Parent Student Loans.
Read more about student loans for parents
---
Ask the Edvisor® Live: Getting Ready for Fall 2021
As your acceptance letters are coming in and you start making college decisions, have unexpected questions popped up? Are you confused about your award letter, types of financial aid are available, or dealing with a financial aid gap? Our financial aid expert Elaine Rubin is taking your questions, live!
Join us April 22 at 3:00PM Pacific/6PM Eastern for this free event! Just tune in on
Edvisors Facebook or Edvisors YouTube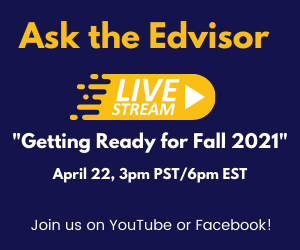 ---
6 Scholarships
Six "Green" Scholarships