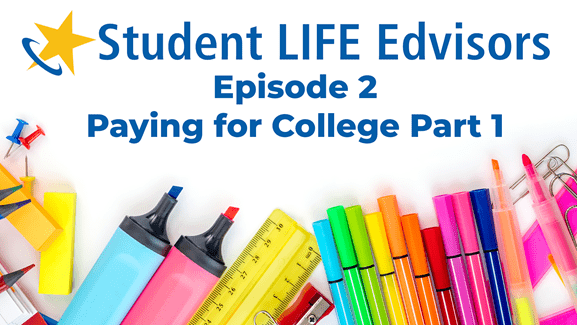 Paying for College Part 1 - Podcast Episode 2
In this first of two episodes, Elaine & Tré break down tips & tricks for paying for college, as they share their own learning experiences. Part 2, coming soon, will have Elaine and Tré talking about life on campus and the importance of budgeting, so you don't run out money when you need it most.
---
Scholarships for African Americans
National Society of Black Engineers Scholarships
Ron Brown Scholar Program
James M. & Erma T. Freemont Foundation Scholarship Program
Find these scholarships and more
---
Should you take the SAT?
While some colleges don't require you to take the SAT, it may still be in your best interest to take it. In this article, we tackle the reasons you might want to take the SAT even if you don't have to.
---
The Best Private Student Loans
College acceptances are coming in with those financial aid packages. If financial aid isn't enough, it may be worth it to consider a private student loan to help cover the cost of college.
Find the loan that's right for you
---
Do You Have to Pay Grants Back?
In general, grants are awarded to students with financial need. All grants will have their own terms and conditions. If you do not meet the terms and conditions of your grant, you may be required to pay it back or pay back the portion you didn't earn.
---
The Best Credit Cards for Students
Many students have fair credit. We've found the best credit cards for college students looking to build their credit score and establish excellent credit.
---
How to Build Credit in College
College is a transition to independent adulthood for most of us. While some of us already manage personal finances, many of us may just be starting out. If you're eyeing a post-graduation future with a house and a car--or even renting an apartment without the help of a parent--you may want to look at establishing credit now, while you're still in school. A credit history is something you will need to build over time.