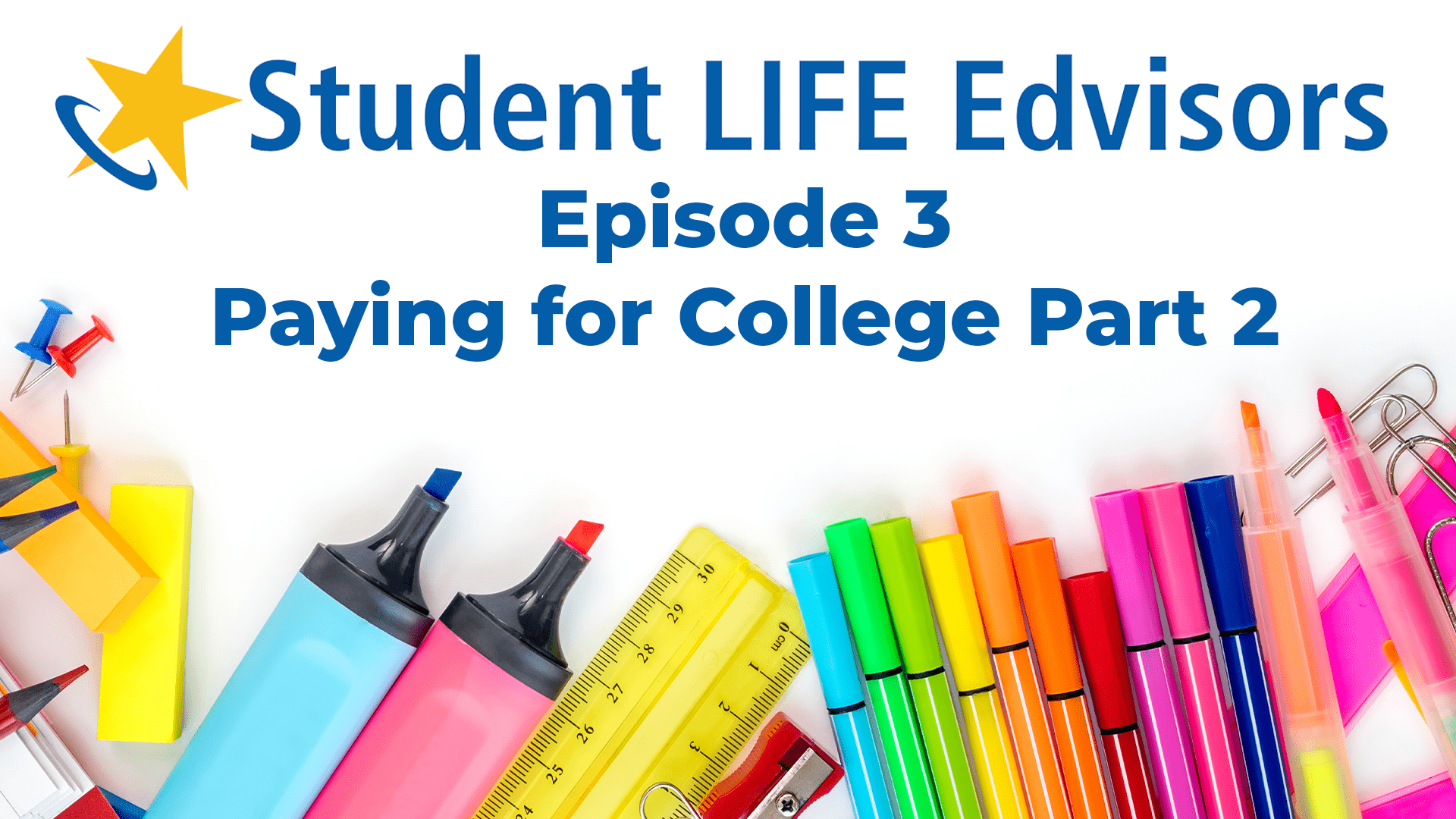 Paying for College Part 2 - Podcast Episode 3
In this second episode of Paying for College, Elaine & Tré break down the importance of budgeting & more, when it comes to life as a college student. Also get up to speed on new changes to the FAFSA you should know about for the upcoming 2022-2023 school year.
---
How to Understand Your Financial Aid Package
Understanding your financial aid package for each college can be complicated. With the differences in how that information is presented, comparing packages can feel like comparing apples to oranges. We break down how to read and compare your financial aid offers.
Read on to understand your financial aid package
---
Financial Aid Eligibility and FAFSA Requirements
Wondering if you are eligible for financial aid, if filling out the FAFSA will be helpful or not? We explain eligibility requirements for receiving financial aid.
How to Appeal for More Financial Aid
If you did not receive enough financial aid, you can file an appeal. To file an appeal, you will first need to contact the financial aid office for your school.
Understand how to appeal for more aid
---
Accounting Scholarships
• NSA (National Society of Accountants) Scholarship Foundation
• Dixon Hughes Goodman Scholarship
• AICPA Scholarship Award for Minority Accounting Students
View these scholarships and more
---
How to Find Scholarships
There are many ways to find scholarship opportunities if you know where to look. Here are some tips on how to get started.
How to Apply for a Scholarship
Each scholarship program has its own submission requirements and due dates. Carefully read each of the application details to ensure you are a valid applicant for the scholarship.
Learn more for applying to scholarships
---
March Scholarships
$1,000 Dum Spiro Spero Scholarship
$1,000 Enterprise Scholarship
$1,000 Lucky Break Scholarship