.
Episode 9 - Biden Student Loan Forgiveness: What We Know So Far
In this episode, Elaine and Tre discuss everything we know so far in regards to the recent announcement of Biden's Student Loan Forgiveness.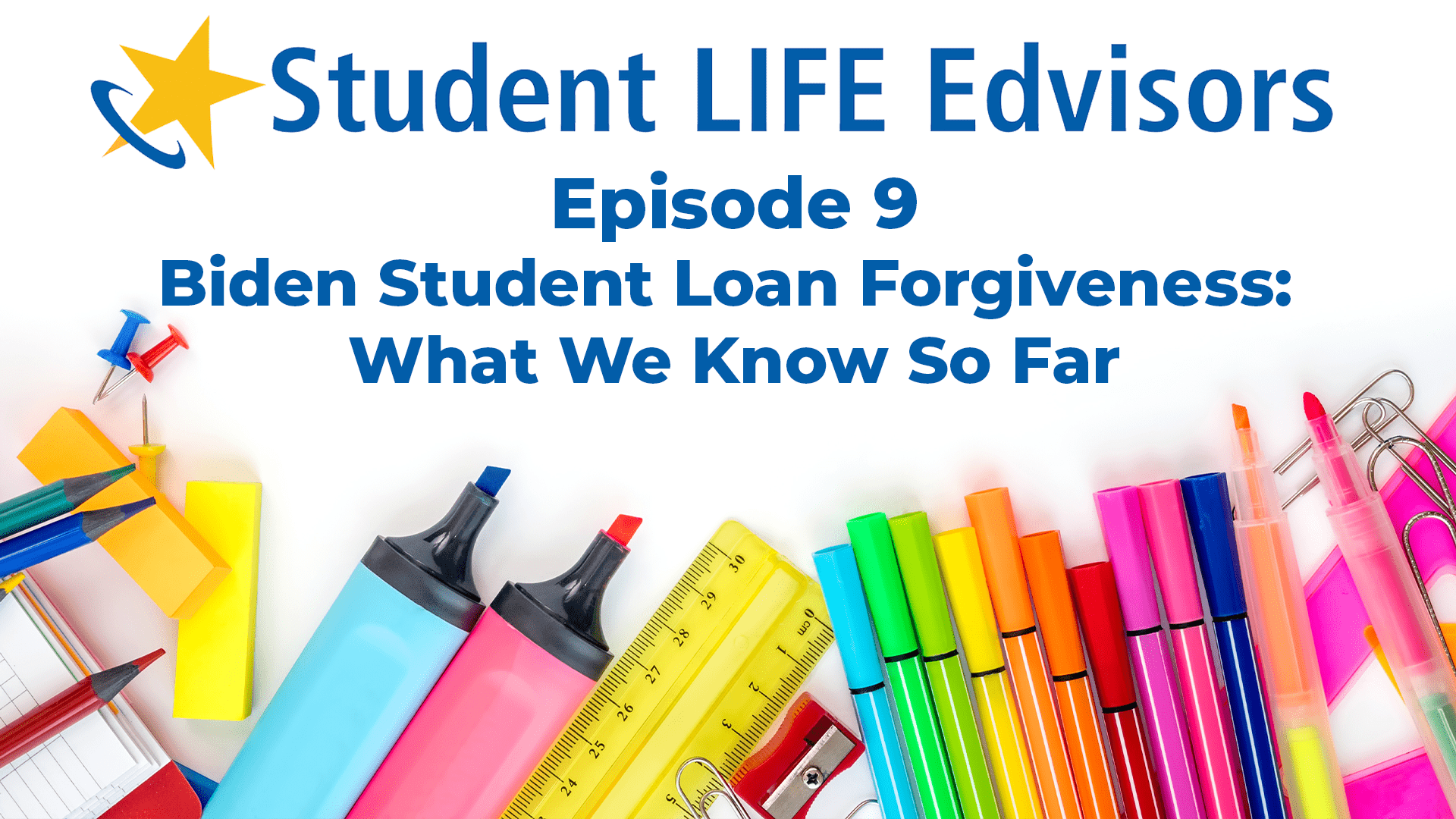 ---
New Income-Driven Repayment Plan: Proposal of What's to Come
The Biden administration announced a new income-driven repayment plan and is hoping to fix or resolve common problems with the existing income-driven repayment plans.
Do I Qualify for Biden's $20,000 Student Loan Forgiveness: Am I a Pell Grant Recipient?
To qualify for $20,000 in Biden's Student Loan Forgiveness, you need to have been a Federal Pell Grant Recipient. If it has been a while and you're not quite sure if you were a Pell Grant Recipient, it's actually really easy to find out.
Learn more to see if you qualify!
When are College Applications Due?
College application deadlines will vary by school, but most are due in the fall of your senior year of high school (September through December.)
---
Why Should I Go to College?
College is not required for everyone, but has benefits such as networking, increased income potential, and a variety of career opportunities, to name a few.
Is College Education Worth the Cost?
On average, the wage premium for college graduates exceeds the direct and indirect costs of a college education.
Learn more to see if college could be worth it for you

Most Popular Scholarships for College Students in 2022
Popular scholarship can be very generous. Students with the qualifications should apply for these awards but know that the competition will be significant.
Read more to find scholarships that fit you!
---
Applying for Scholarships
To get scholarships for college, you have to first find them before you can apply. This can be a process, and we help you work through it in this article.
How to Get a Full Ride Scholarship
Full-ride scholarships can relieve the potential stress of post-graduation debt and make attending college and experience to remember.
Learn more to find scholarships
---
Art Scholarships
Christopher's Poster Contest
Live Mas Scholarship
National Press Photographers Foundation Scholarships
September Scholarships
$1,000 Capstone Scholarship
$1,000 Good Fortune Scholarship
$1,000 Primus Scholarship
---
Also in the News