FAFSA School Selection
Free FAFSA Guide Download
This question is your opportunity to list the schools where you want your FAFSA® application information to be sent. You don't need to know exactly where you want to go yet, and you can even make changes later. But you should be listing all the schools you are interested in, even if you have yet to apply. The FAFSA gives you an opportunity to easily list 10 colleges at any given time on the web or on the mobile app (the paper application will only allow you to list four). Your school list will not be shared with the schools listed.
To add schools, follow these simple steps.
Find you college's Federal School Code.

You will be asked if you know the college's federal school code. It is okay if you don't know it, you can search for your school. You need to input the state where the school is located, and it is recommended you also list the city or the school name. Click "Search."

NOTE: For paper FAFSA applicants, you can find your school codes online, calling the U.S. Department of Education at 1-800-433-3243, or by calling your school's financial aid office.

Choose your school.

Identify the school from the list that appears.

Indicate your housing plans.

You will have three options: On Campus, With Parents, Off Campus. This is asked to help your school award you the appropriate financial aid based on your housing plans. Keep in mind, this is not an application for your school's housing, you need to ask your school for an application.

Repeat for all schools you want to add.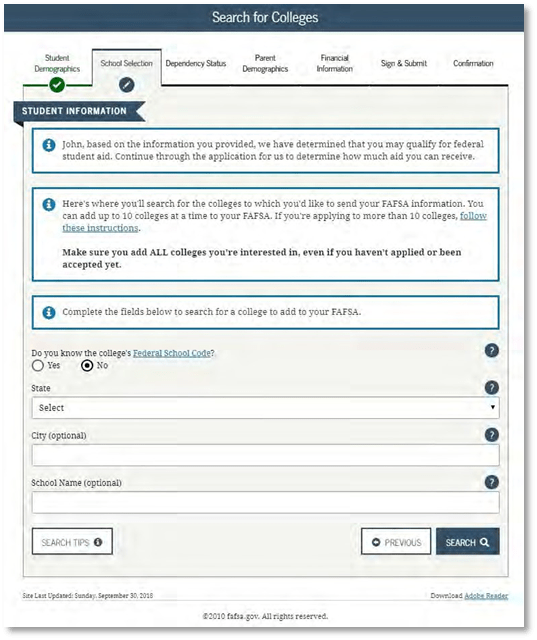 Have More Than 10 Schools?
If by chance you want to have your information sent to more than 10 colleges, you will have to log in after you submitted the application and add/delete schools
.
Does Order Matter on the School List?
When it comes to federal student aid, the order you list your schools does not matter. However, when it comes to state aid, it could. Some states require the schools on your list to have a specific order, make sure you double check to make sure you don't miss out on any financial aid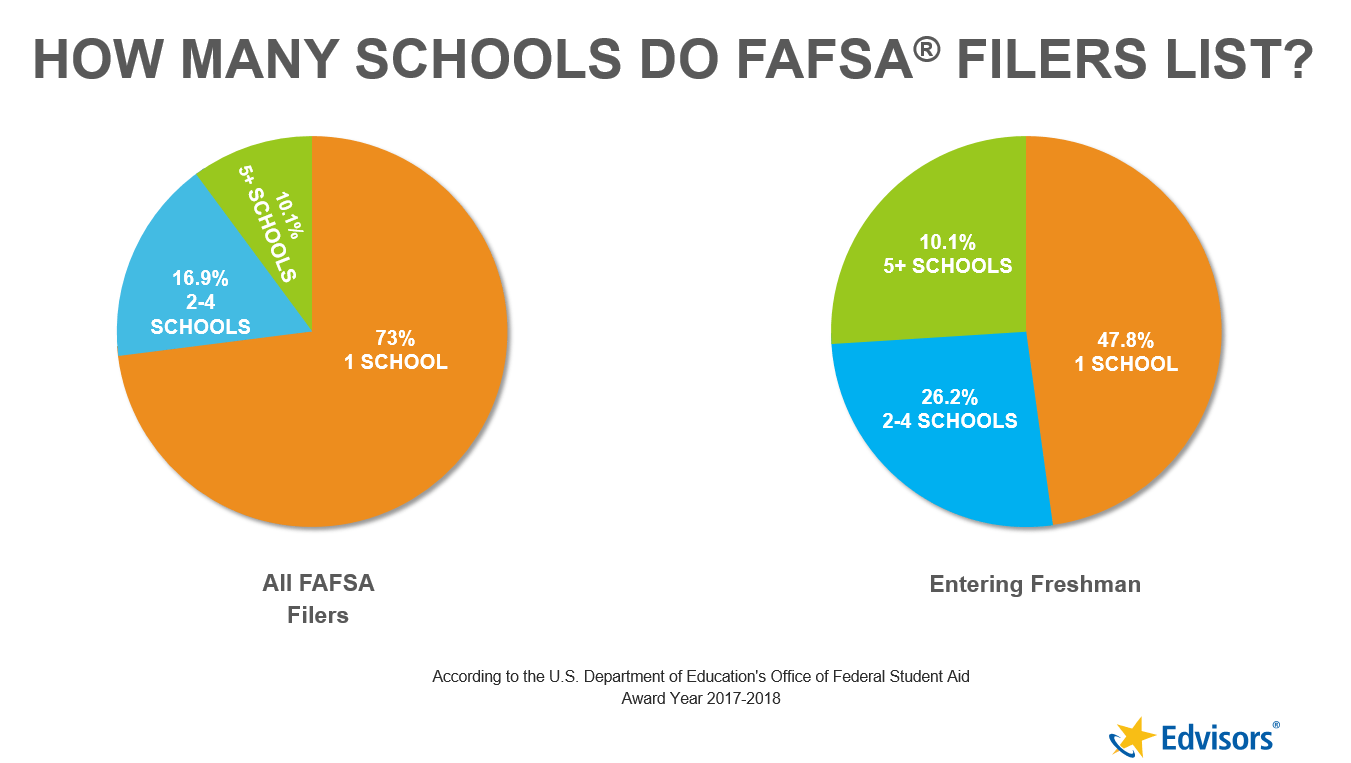 Copyright © 2020 by Edvisors.com. All rights reserved.